Today I'm excited to announce the launch of our brand-new Hexospark dashboard 🥳🥳🥳

For the past few weeks, we have been working hard behind the scenes redesigning and polishing our UI to make Hexospark a pleasure to use daily.

Today we deploy the first step of this project, a brand-new Hexospark dashboard:
🌟 Get access to key metrics at a glance (Opened, Clicked, Replied, Interested, Won, Bounced) based on the contacts that were reached out to.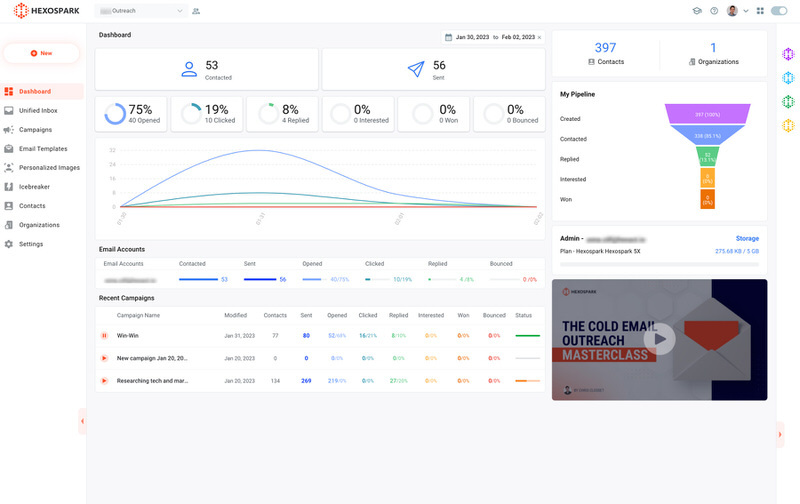 🌟Customise your data based on the last 30 days, a specific time window or all time.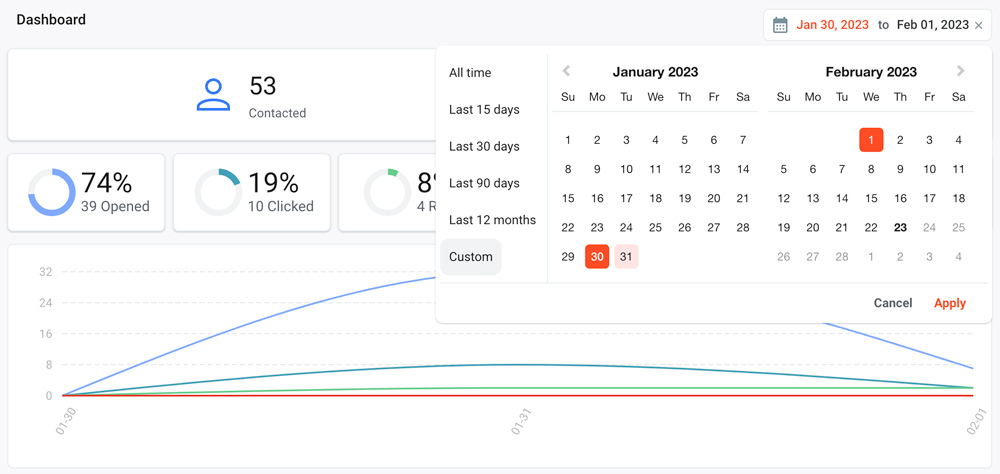 🌟See how your latest campaigns are performing.

We also upgraded our campaign page with more metrics and 1-click campaign duplication.

Lastly, our native Microsoft Outlook 365 integration is live! 🚀
This means you can now connect your business accounts to Hexospark instantly. 📩 For adding personal email accounts, you can use use the SMTP configuration option for Microsoft Outlook. 🔥🔥🔥
More exciting updates are coming over the next weeks.
Thank you for being part of the journey and helping us build Hexospark. ❤️❤️❤️
Looking forward to your valuable feedback.
---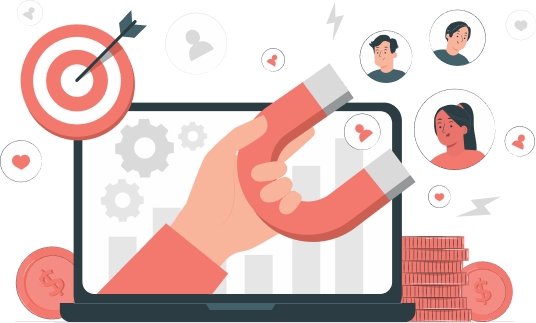 Marketing Specialist | Content Writer
Experienced in SaaS content writing, helps customers to automate time-consuming tasks and solve complex scraping cases with step-by-step tutorials and in depth-articles.
Follow me on Linkedin for more SaaS content