You have sent a significant email to a lead or a potential business partner but have not yet received that long-awaited response.
After checking your mailbox a thousand times and finding no sign of the response, you keep thinking the email has ended up in the spam folder or has not been opened at all.
Do you keep wondering whether to follow up and check whether the recipient had the opportunity to find and read your email?
Wait!
We have researched and found straightforward solutions to address your issues.
In this article, we are going to explore some reliable methods you can employ to monitor your emails once they have landed in the recipient's inbox.
We will particularly uncover:
How to use Hexospark to automate and scale email tracking
How to use 3rd party email tracking tools
After reading this article, you will never have to ask yourself how to know if someone opens your email.
Here we go!
How to use Hexospark to automate and scale email tracking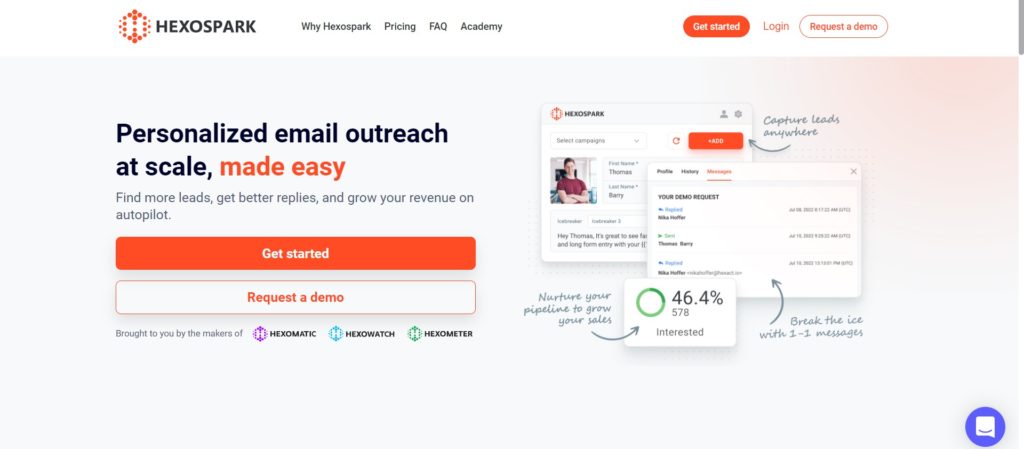 Let's start by exploring how to automate email tracking to monitor entire email campaigns.
Having insight into the number of people who have opened your messages, responded to them, and any bounced emails, and who have taken an interest in your email content can be a valuable source for building the email outreach campaign that really works.
What if you could track all these with a single platform?
Hexospark, an all-in-one email outreach and CRM platform allows you to:
🔸 Manage your leads in a built-in CRM
🔸 Have clear insights for each of your email campaigns
🔸 Send personalized emails at scale
🔸 Automate smart follow-ups based on how users interact with your content
🔸 Access all replies in a unified inbox, and a ton more.

Using Hexospark you can not only track your email performance but also send smart follow-ups based on how your recipients interact with your emails.
For example, you can know when your recipients have opened your email but have not replied to you, they have clicked but not replied or they have not seen your email at all.
You can use the data you have to craft tailored email messages for different types of recipients. For instance, those who opened your email but haven't responded can receive a specific template with personalized content.
Or, you could add custom images to enhance engagement and make the emails more personalized by adding custom variables, logos, avatars, etc. With this method, you can send the same message to many contacts at once, keeping the messages personal with the name and the company of each recipient. This is a huge time saver and can help to 10X your email outreach.
Additionally, you have the option of manually choosing the status for each contact to use this data for creating your email outreach strategy.

This way before crafting your next email list, you can have insights into how the recipient has previously interacted with your content and how to make the most of your next campaign.
Additionally, you can see the bounced contacts and the ones who have unsubscribed from your emails. You can then, exclude all the unsubscribed contacts from your email ensuring low spam scores for your emails and a high sender reputation for your account.
So, this way you don't need to use email clients or other 3rd party email tracking tools and can manage all the interactions in a single place.
How to use 3rd party email tracking tools
If your goal is tracking specific emails after sending them and not overall campaigns, then you can use simple 3rd party email tracking tools.
These tools track actions taken merely on the sent emails. In fact, you can monitor email opens and email clicks with these tools.
Most of the 3rd party email tracking tools work mainly for Gmail and Outlook. So, if you have your email from other providers, using email outreach platforms like Hexospark is a better solution.

Let's take a closer look at some of the most common 3rd party email tracking tools and when and how to use them.
For a full list of the best-performing email tracking tools, you can refer to our Best Email Tracking Tools guide for 2023.
#1 How to use Mailtrack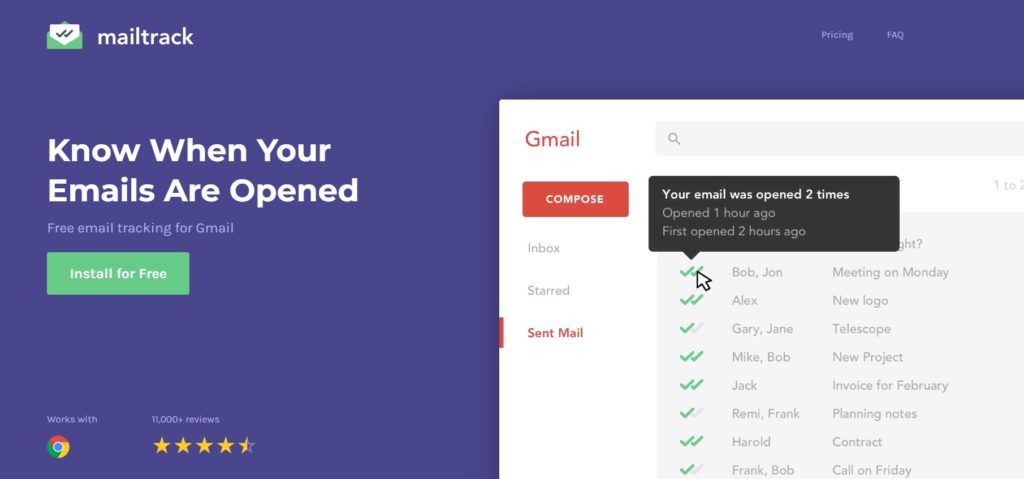 Mailtrack is one of the most common email tracking tools allowing tracking activity in Gmail.

It provides a way to monitor the progress of your emails in Gmail as soon as they are sent. It offers metrics such as opens and clicks to help you keep track of your emails.

After installing Mailtrack, a single and double tick is displayed next to each sent email, marking whether the recipient has opened the email or not.
As soon as you install this tool, it will show a single and double tick next to every email you send. A single tick means the email is delivered, and a double tick means the email has been opened by the recipient.

The main advantage of the tool is that it is simple in usage and fast, so you can use it in cases when you need to quickly find out if someone has read your email or not.
#2 How to use EmailAnalytics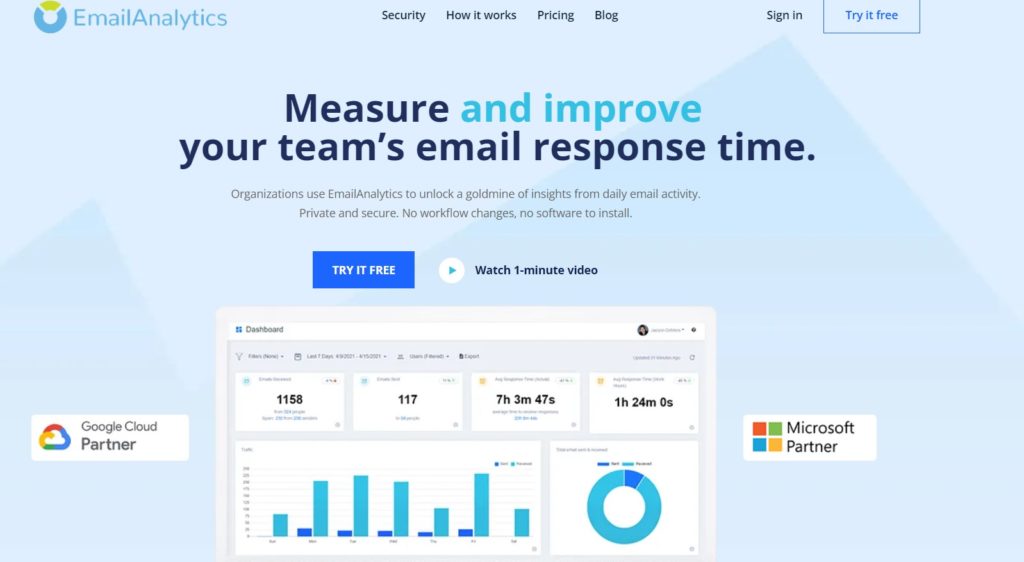 EmailAnalytics is another simple email tracking tool that can track email activity for Gmail and Outlook accounts.
This tool lets you monitor your email activity and see the information displayed in straightforward graphs. This data provides an understanding of the number of emails sent and received, as well as the variation in email communication daily and hourly.
EmailAnalytics is ideal for better email management inside Gmail and Outlook.
#3 How to use NeverBounce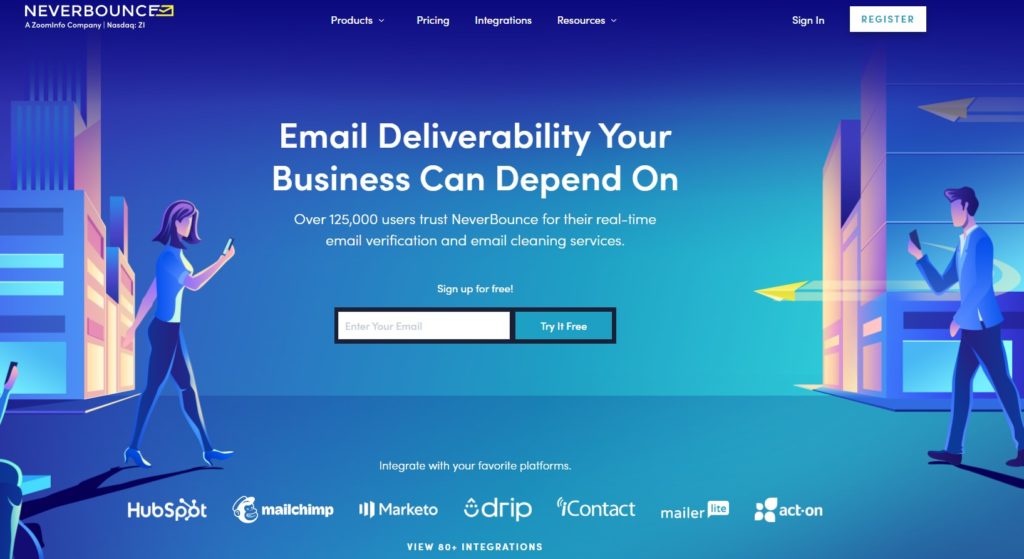 NeverBounce is a fast and simple email tracking and email deliverability tool designed for enterprise businesses.
Additionally, the tool lets you automatically clean email lists in bulk. You can both upload a list to check directly from your device or connect to a NeverBounce ESP integration for importing your list.
To wrap up
In this guide, we wrapped up the main technologies to help you know when someone reads your email.
However, each of the methods described above works efficiently for specific purposes. For example, if you just want to know whether a specific recipient has read your email you can use 3rd party email but these strategies can be tricky for cold email outreach.
The best option for cold email outreach would be using email outreach platforms like Hexospark offering unlimited tracking solutions.
So, by utilizing explicit insights and data from your email campaigns, you can gain a better understanding of how your outreach is progressing and use it to refine your future strategies.
---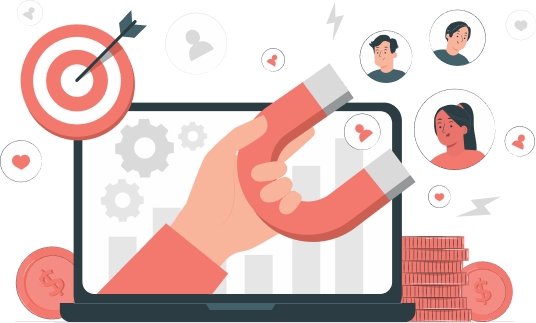 Marketing Specialist | Content Writer
Experienced in SaaS content writing, helps customers to automate time-consuming tasks and solve complex scraping cases with step-by-step tutorials and in depth-articles.
Follow me on Linkedin for more SaaS content