Trying to discover how to find someone's email on LinkedIn? In this article, we have gathered various strategies you can use for LinkedIn prospecting. Read on and by the end, you'll be able to find emails for decision-makers on LinkedIn!
Ready? Let's dive in now!
How to find someone's email address on LinkedIn? 5 easy ways
1. Use data scraper tools for LinkedIn
One of the easiest ways to find out how to connect with someone on LinkedIn is to have a thorough look at their profiles. If the person has added their email address to LinkedIn, there's no way you won't be able to find it.
With the help of data scraper tools, you can save time and complete the task of checking your prospects' email addresses in seconds.
These tools are popular among sales teams and anyone who works on prospecting.
Here are a few examples of how you can find your prospect's email with the help of data scraper tools:
🔸 Hexospark browser extension
The Hexospark browser extension offers seamless 1-click lead capture from LinkedIn into your Hexospark CRM and campaigns.
Install the extension from the Chrome or Firefox stores, visit any LinkedIn profile you need, and click the Hexospark extension icon. It automatically captures lead data, including the email address, name, position, and more.
🔸 Hexofy browser extension
Hexofy is a super-smart browser extension that can capture data from any browsed web page in 1 click. All you have to do is download the extension and go to the LinkedIn pages you want to scrape. Then, you should click on the extension and it will find the email for you. Later, you can download the list in a CSV format or save it to Google Sheets.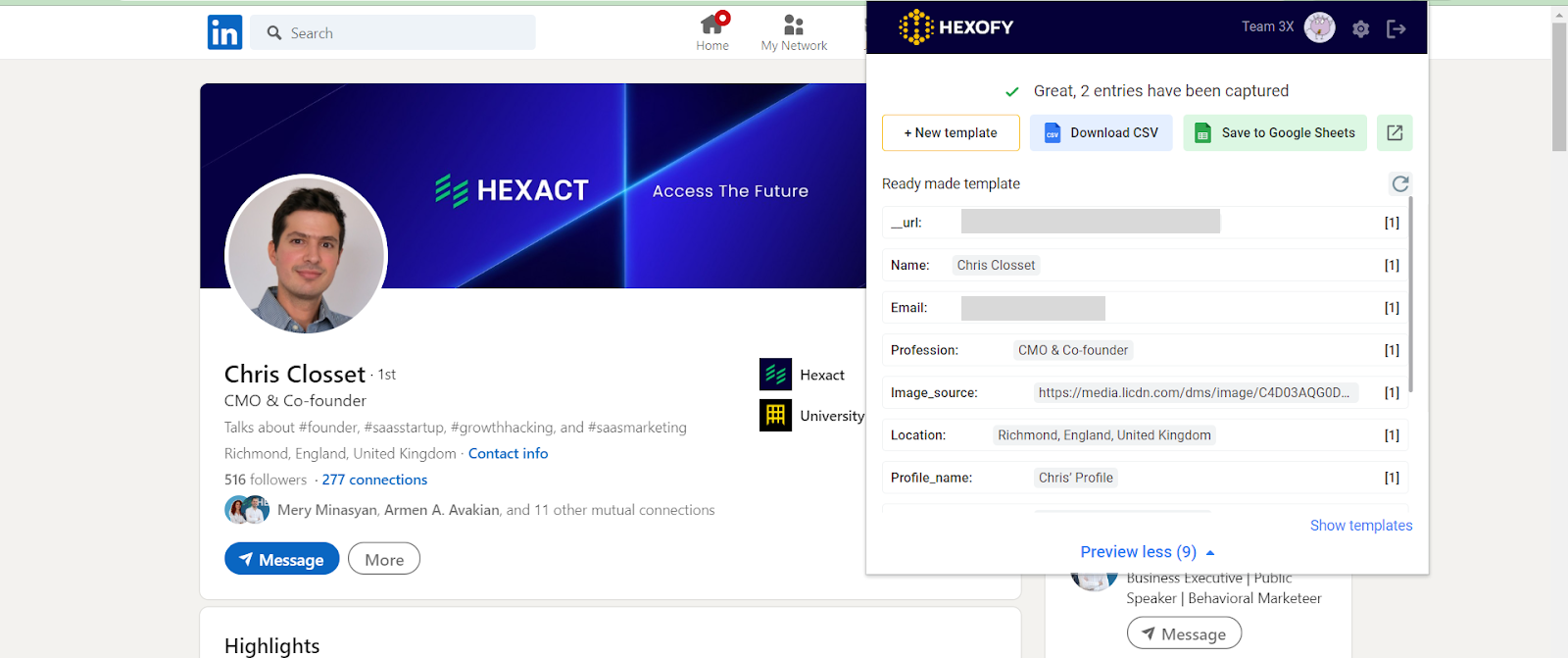 2. Use B2B lead databases
Instead of directly extracting emails from LinkedIn, this technique relies on a trusted alternative.
To initiate the process, start by identifying your prospects on LinkedIn. Subsequently, employ a sales email search tool that features a comprehensive contact database. Then, search for the name and surname of that lead in the database. If the database has that person, it will show you their email address.
It's important to note that email databases, including those provided by the aforementioned tools, may contain outdated information due to individuals changing jobs or companies. Therefore, it is highly recommended to verify the accuracy of an email address before utilizing it for any cold email outreach. This verification step ensures that you are reaching out to the correct contact and increases the likelihood of a successful engagement.
3. Search on Google
You can search for an email on Google. To do it, simply type down the person's name and the name of the company they are currently working at. If nothing shows up, search for the website of the company. After discovering the company's website you can search for the person's name and the domain name together.
Although this method is easy to use, it doesn't really work for everyone as not everyone has their email addresses listed openly on the internet. Besides, it takes a lot of time to search for one email.
4. Use email permutations
An email permutator is a simple tool that generates potential email variations for a prospect based on their name and company.
Here's how to find someone's email on LinkedIn. To begin, enter the name and company details of your prospect.
The email permutator will then generate a list of common email patterns used by companies.
It's important to note that an email permutator cannot guarantee a 100% success rate. Some prospects may use unique email patterns not covered by the tool. It is advisable to manually verify each email variation using an email verification tool
5. Ask for the email through the email address
If the previous strategies don't work, you can try sending a private message on LinkedIn. However, it's important to note that getting someone's personal email address as a stranger is unlikely.
Still, it's worth a try by crafting a thoughtful message, showing interest, and offering value. Use a formal tone, address them by their name, and end the message as you would in an email. Even though success is not guaranteed, it's worth the effort.
How to speed up the process of finding prospects and reaching out to them
To speed up the whole process of finding prospects you should look for cold email outreach tools like Hexospark. The latter will help you to complete all the steps of this process.
First, you can download the Hexospark extension and extract data from LinkedIn pages in seconds. Go to the profile pages you want to get the data from and click the Hexospark button. Hexospark will create a list of contacts with their email addresses and phone numbers.
Then, you can create a cold email campaign by following the simple steps, such as adding contacts to the campaign, creating an email from email templates, setting up the email sending accounts and scheduling, etc.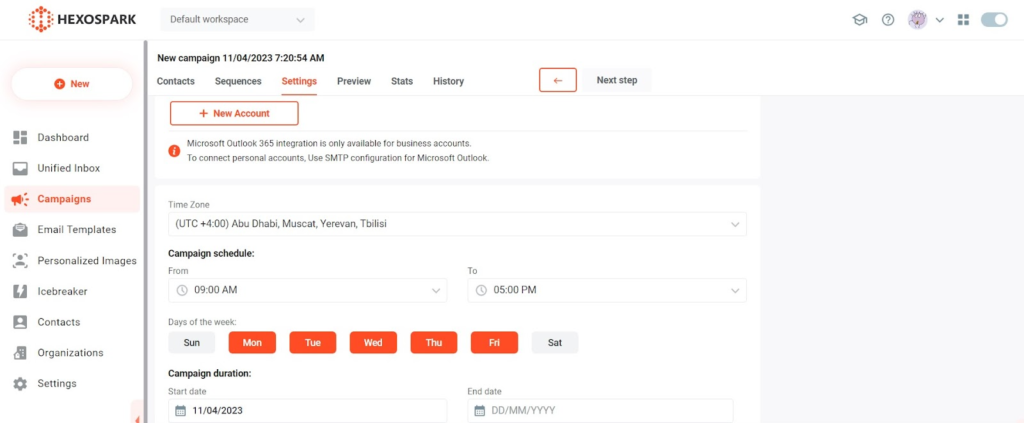 The great thing about Hexospark is that you have everything you need in one place. So you don't have to leave it to send an email or create your prospect list.
You can also send personalized emails using Hexospark templates. Hexospark will automatically personalize the email by changing the existing variables.

Moreover, after sending the email, you can track various metrics such as the percentage of opened, clicked, replied, interested, won, and bounced emails. This allows you to gauge the effectiveness of your outreach efforts.
You also have the advantage of responding directly to incoming replies. This integrated feature simplifies the process by allowing you to conveniently and promptly reply to prospects within the Hexospark platform.
---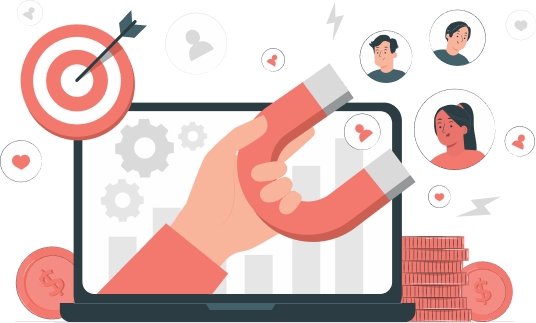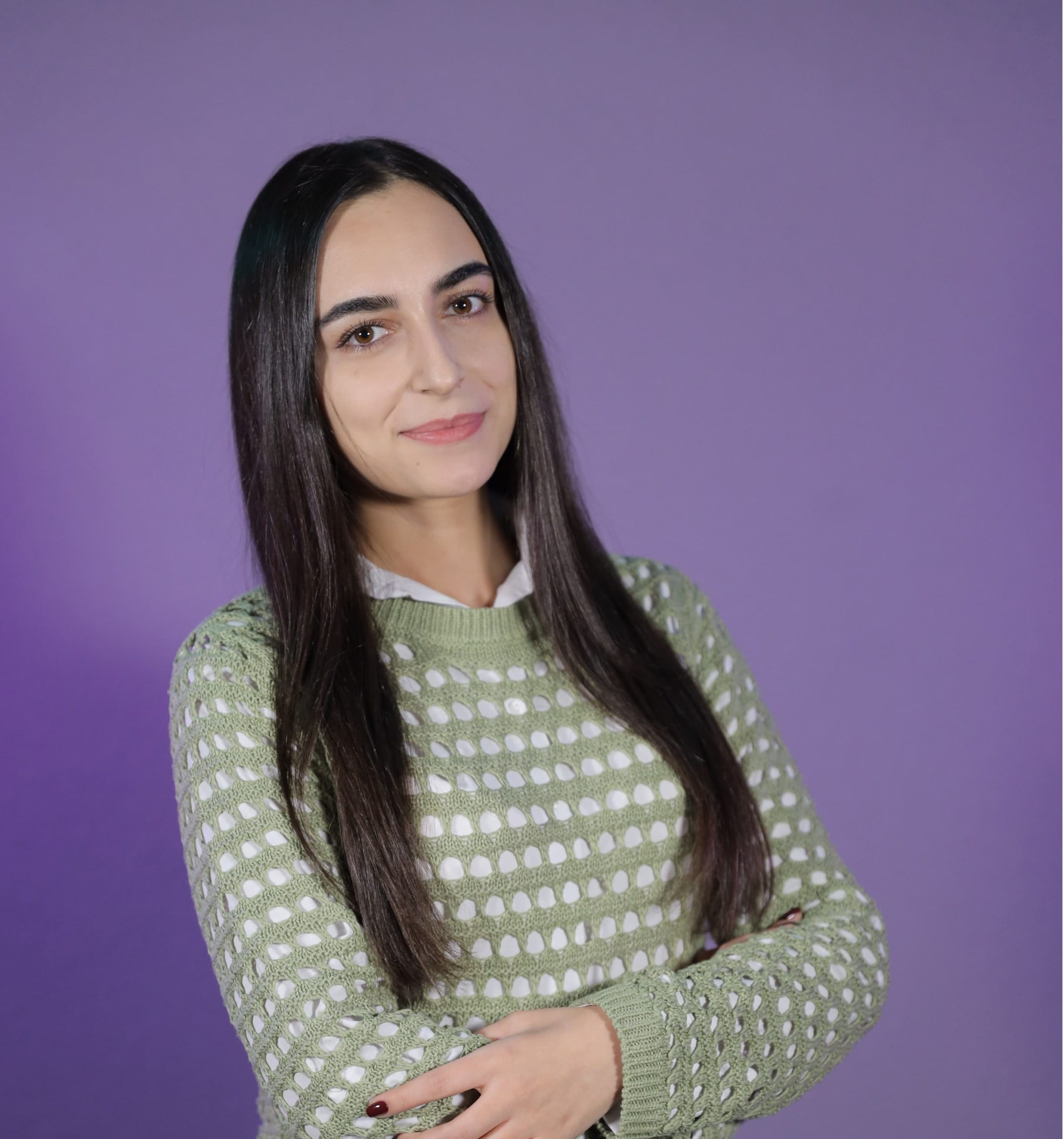 Content Writer | Marketing Specialist
Experienced in writing SaaS and marketing content, helps customers to easily perform web scrapings, automate time-consuming tasks and be informed about latest tech trends with step-by-step tutorials and insider articles.
Follow me on Linkedin