As one of the most widely used email services, Gmail offers an array of features that make it a popular choice for both personal and professional communication. However, when it comes to sending mass emails, it's essential to understand the limits imposed by Gmail to ensure your emails reach the inbox.
In this article, we will dive into the details of Gmail mass email sending limits per day, including the maximum number of recipients, the limits for individual Gmail accounts and Google Workspace accounts, and best practices to stay compliant with Gmail's guidelines.
First, let's find out what's the difference between a Gmail account and Google Workspace!
Gmail account vs Google Workspace
You can create a Gmail account with Google. It's usually meant for personal use and comes with an email address that ends with "@gmail.com". You can log into your Gmail account through a web browser or a mobile app and use it to send and receive emails.
In its turn, Google Workspace (previously called G Suite) is a package of helpful tools offered by Google for businesses, organizations, and professionals. It includes the organization's domain name, email hosting using Gmail, and other productivity tools like Google Docs, Sheets, Slides, Calendar, and Drive. Google Workspace accounts are designed for professional use.
What are the Gmail mass email sending limits per day?
Gmail's daily hard limit for sending emails is 500 emails per day. Google Workspace, in its turn, allows sending more than 2000 emails per day. But for optimal deliverability, it is recommended to stay within the 50-150 emails per email address, per day limit, and scale via multiple email accounts.
There are some differences between Gmail and Google Workspace accounts. Let's discover them one by one:
Gmail account
For standard Gmail accounts, the daily sending limit is 500 recipients per day. This includes both the "To" and "Cc" fields. If you exceed this limit, Gmail may temporarily block your account from sending emails for a certain period of time as a security measure.
Google Workspace (G Suite)
As Google Workspace is used for business purposes individual email addresses are considered in every mail sent. So if you send 10 emails to 20 addresses, it will count as 200 recipients. If you have more than five users in your organization, the limit increases to 10,000 recipients per day.
It's important to note that these limits are subject to change, and it's always recommended to check the latest guidelines from Google to ensure compliance with their policies.
Why does Gmail have mass email sending limits per day?
Like many other email providers, Gmail implements the mentioned limits as a security measure to prevent abuse and misuse of their email services. Here are some reasons why Gmail has limits on sending emails:
🔸 Enhancing security: Email sending limits aim to protect Gmail users from security risks, such as account hijacking and phishing attacks. Limiting the number of recipients per day prevents users from sending malicious emails.
🔸 Preventing spam: By limiting the number of emails sent per day, Gmail tries to mitigate spammy emails.
🔸 Complying with regulations: Gmail and other email providers are required to follow laws and regulations, such as anti-spam laws.
Avoid the risk of account suspension
What happens if you exceed the limits of sending emails via Gmail? Gmail may temporarily or permanently suspend your account as a security measure to prevent abuse and protect the integrity of their email services.
As a result, you'll not be able to send or receive emails or access your contacts. This will disrupt your communication workflows. It will also take your time and energy to restore the suspended account, as you have to go through a long verification process. Another option is to contact the Gmail support team and ask for help.
When you reach your daily limits of sending emails, Gmail will warn you to stop the activities by showing error messages. Here are the 3 common error messages you will get as a warning:
A contact is getting too much mail: This means the recipient received too many emails from you. Check the email list and stop sending emails to this person for a few days.
Messages you sent couldn't be delivered: This means the emails you're sending are bouncing or failing to get delivered. One effective step is to remove these email addresses from your contact list otherwise you may be permanently suspended.
You have reached a limit for sending mail: To ensure smooth email sending and avoid potential account-related issues, it is advisable to wait for at least one day before sending additional emails.
How can you send emails in bulk without being suspended?
The key to scaling email outreach campaigns is to use multiple email addresses, and keeping your outreach as natural as possible.
Email automation tools like Hexospark allow anyone to send emails at scale without wasting time on the gap between multiple emails.
The great thing about Hexospark is that you won't have to send the same message to hundreds of recipients and be suspended for your spammy actions. You can easily scale your campaigns by rotating different email accounts and personalize your email by adding variables and customizing email templates to your liking. The email will automatically be changed based on your collected data, such as the name of the recipient, profession, the name of the organization, website URL, etc.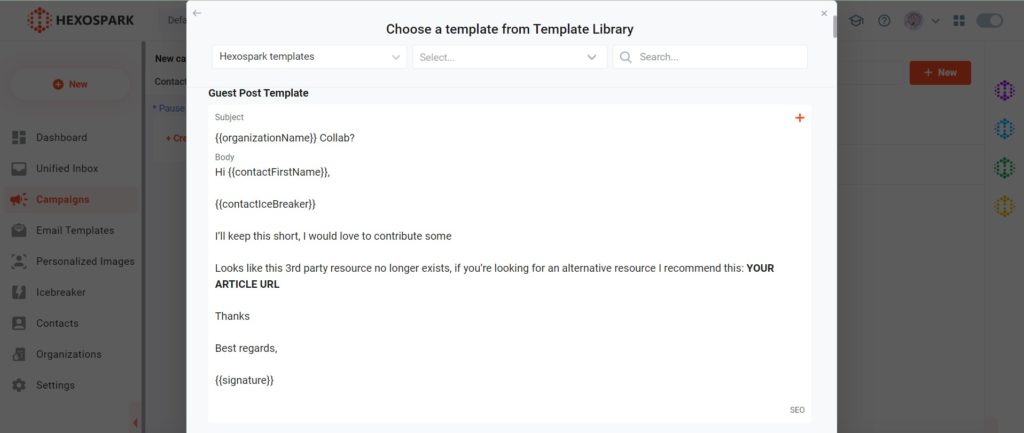 You will also gain insights into your email campaigns, such as response rate, open rate, link tracking, and more.
With the help of Hexospark, you can send personalized emails in a few clicks, mitigating the risk of being suspended or temporarily disabled.
Frequently asked questions about bulk email sending in Gmail
1. Can I send 10000 emails daily?
A company that needs to send around 10,000 emails per day will likely use 100 different email accounts, rotating each so that each account sends around 100-150 emails per day depending on their email reputation.
If you follow the steps mentioned above you can scale your email outreach even further:
🔸 Create your email list by capturing data with the help of the Hexospark extension.
🔸 Create a new email campaign on Hexospark
🔸 Add the captured contacts
🔸 Compose the email with the help of email templates
🔸 Send or schedule your email
2. Can I track the delivery and open rates of bulk emails sent through Gmail?
Gmail does not provide built-in email tracking features for bulk emails. However, you can use email automation tools such as Hexospark to monitor the delivery and open rates of your bulk emails.
3. How can I ensure my bulk emails sent through Gmail are delivered to the recipient's inbox?
To increase the chances of your bulk emails being delivered to the recipient's inbox, you should follow best email practices, such as using a reputable email service provider, avoiding spammy content, and adhering to anti-spam laws. You should also ensure that your recipients have opted-in to receive emails from you and provide an easy opt-out mechanism.
---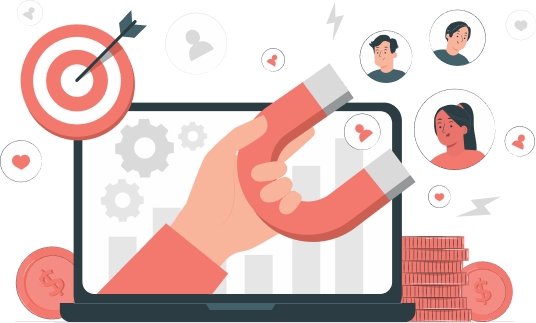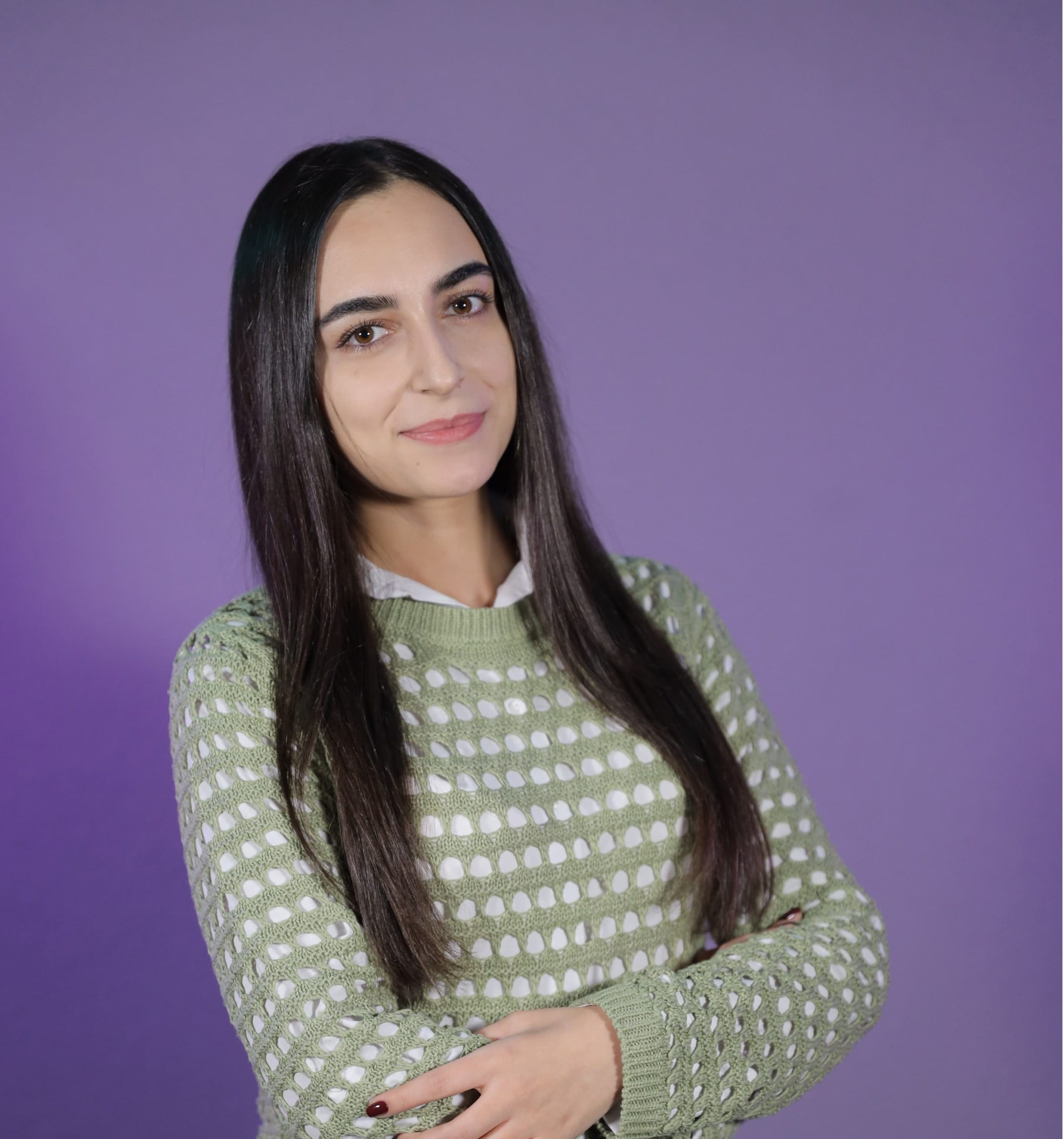 Content Writer | Marketing Specialist
Experienced in writing SaaS and marketing content, helps customers to easily perform web scrapings, automate time-consuming tasks and be informed about latest tech trends with step-by-step tutorials and insider articles.
Follow me on Linkedin