Sending school emails to students, especially within large classes, can often feel overwhelming. It is time-consuming to craft so many personalized emails for every student and manage their responses scattered across your inbox!
So, how to send a group email that's personalized for each student without feeling buried under the workload?
This problem can easily be solved with the help of email outreach tools such as Hexospark. These tools are designed to simplify your school communication processes, offering a perfect way to send group emails while maintaining organized and centralized communication.
Incorporating email outreach tools into your routine not only saves precious time but also ensures that all your interactions are neatly tracked in one central location.
In this article, let's delve deeper into this topic and explore the benefits of automating bulk emails from teachers to students. Discover how these tools can improve your communication strategy, making your teaching experience more efficient and productive.
Let's get started!
Benefits of sending teacher emails in bulk
Automating teacher emails to students in bulk is an easy process thanks to advanced email outreach platforms like Hexospark. These platforms are popular among teachers, university professors, and educators as they offer a range of benefits that simplify communication management:
Ability to email many recipients at once
With platforms like Hexospark, teachers can send emails to a large number of recipients simultaneously. This feature ensures timely and efficient communication with entire classes or student groups.
Just upload your contacts into Hexospark CRM and launch your outreach campaign. Each contact included in the campaign will receive the email you send.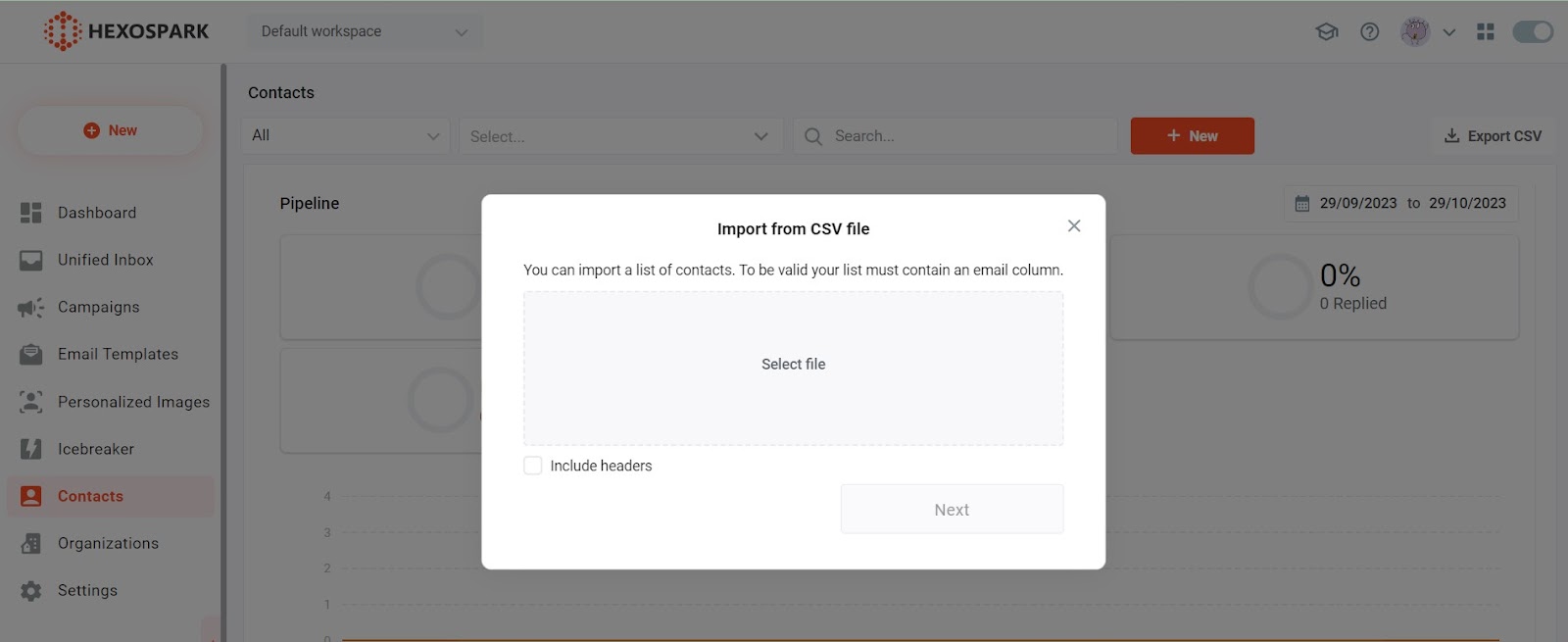 What makes Hexospark exceptional is its flexibility. You can create multiple campaigns simultaneously, allowing you to categorize and reach out to your students in specific groups. This feature ensures that your communication is targeted and tailored to the unique needs of each student segment.
When sending a group email, create a campaign with the group contact details and run it in seconds!
2. Personalization to make each email feel personal
Even when sending bulk emails for schools, these platforms enable a high level of personalization. Teachers have the ability to address each student by their name, crafting emails that feel uniquely tailored to each individual. This personalized approach not only enhances communication but also strengthens the teacher-student connection.
By inputting students' contact details on Hexospark, such as their names and pictures, teachers can create emails using variables. When these personalized emails are sent out, each student receives a message specifically crafted for them, with their individual contact details.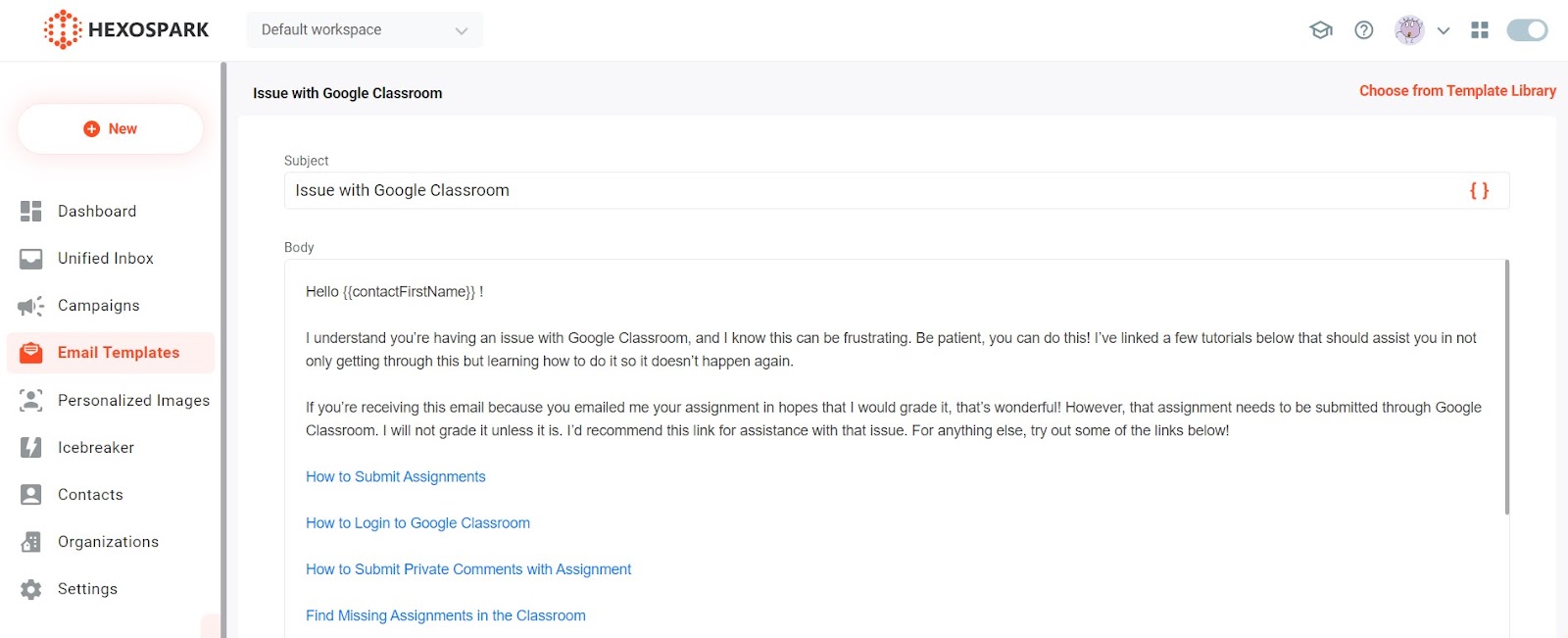 Detailed tracking abilities
Another great advantage of email outreach platforms like Hexospark is that they provide open and click tracking features. Teachers can monitor which students have read the emails and engaged with the content and then decide their next steps.
This feature is especially helpful if you have to share important information, such as the date of the upcoming exam or group project day, and need to make sure that all students have read their emails.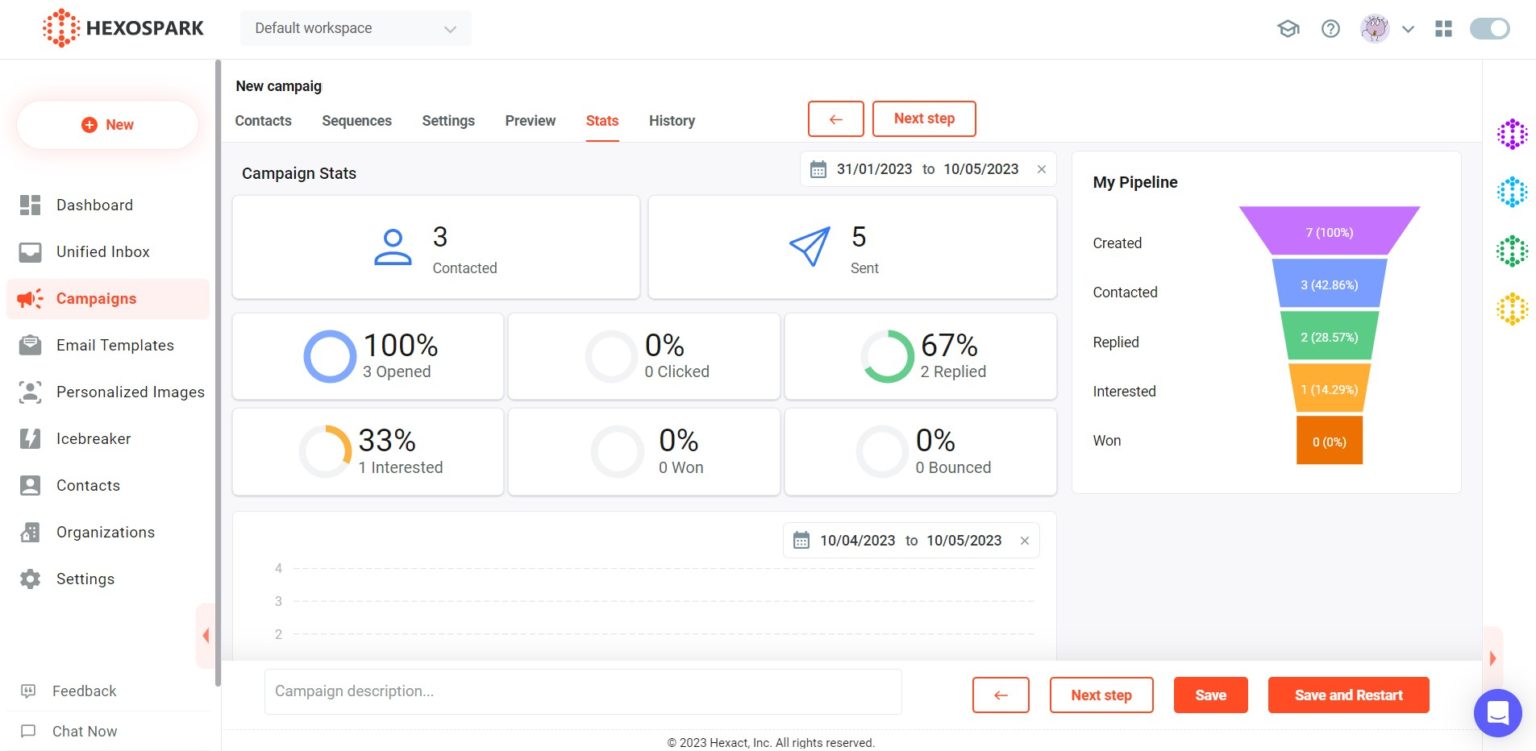 Automated follow-ups
Automation tools allow teachers to schedule and automate follow-up emails. This ensures that important reminders or additional information are automatically sent to students who might have missed the initial communication.
With Hexospark, you can add as many follow-up emails as you want to let your students see the important information in your initial email.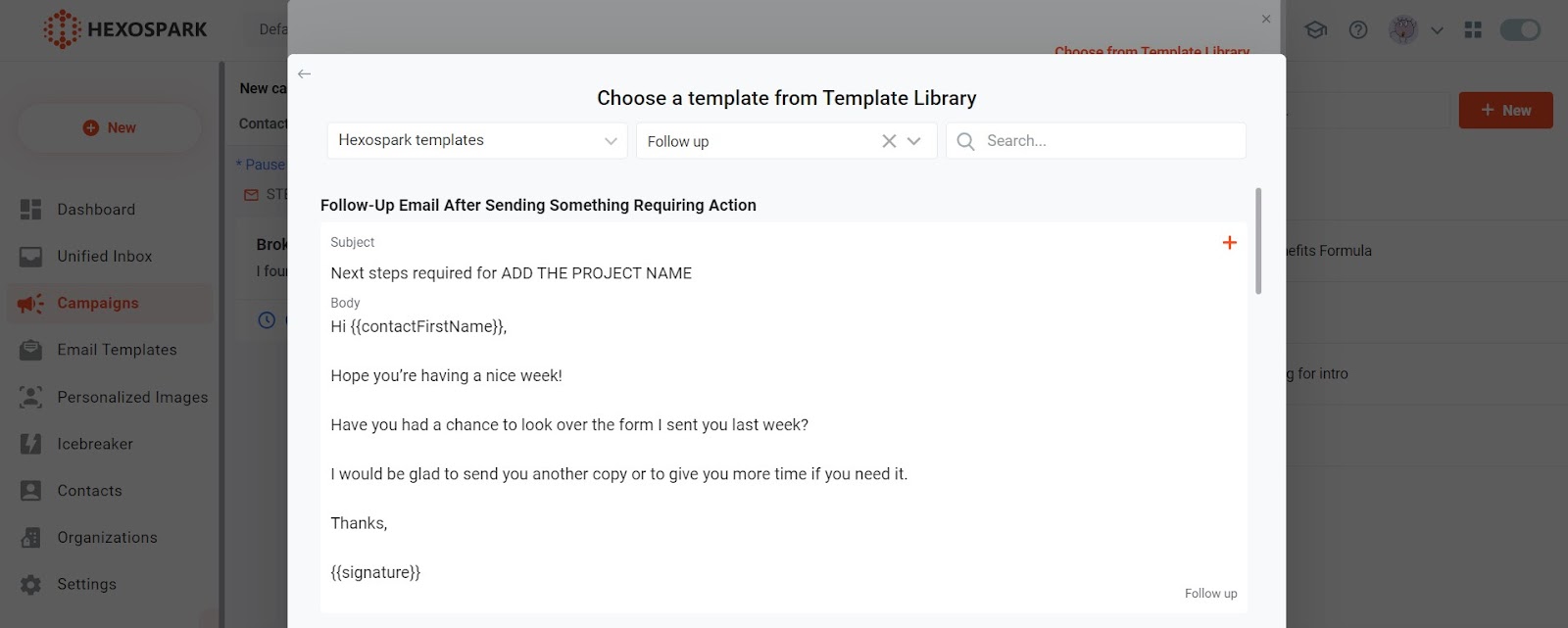 Built-in CRM to keep on top of statuses and leads and the ability to store files
Hexospark's integrated CRM system is a game-changer for teachers. With this built-in feature, educators can efficiently manage their interactions with students in one central location. This system allows teachers to keep track of student statuses, leads, and interactions, ensuring that all contact details and communication history are organized and accessible.
Efficiency with templates
Email outreach platforms often offer template features. Teachers can create standardized email templates for common communications, ensuring consistency while saving time on crafting repetitive messages.
Another advantage of Hexospark is that these templates can easily be personalized with the help of variables. Simply choose the template that best fits your needs and the platform will insert the names and surnames of the students you saved in your contacts, saving you time and effort.
Ability to save time and focus on what matters most- teaching
By automating email communications, teachers save significant time and effort. The process of composing, scheduling, and tracking emails allows educators to focus more on teaching and less on administrative tasks.
How to automate sending teacher emails to students in bulk using Hexospark
Here is how you can create your first campaign and send teacher emails to a group of students with the help of Hexospark:
Step 1: Create a campaign
Go to Hexospark's dashboard and create a new campaign by clicking on the "New" button.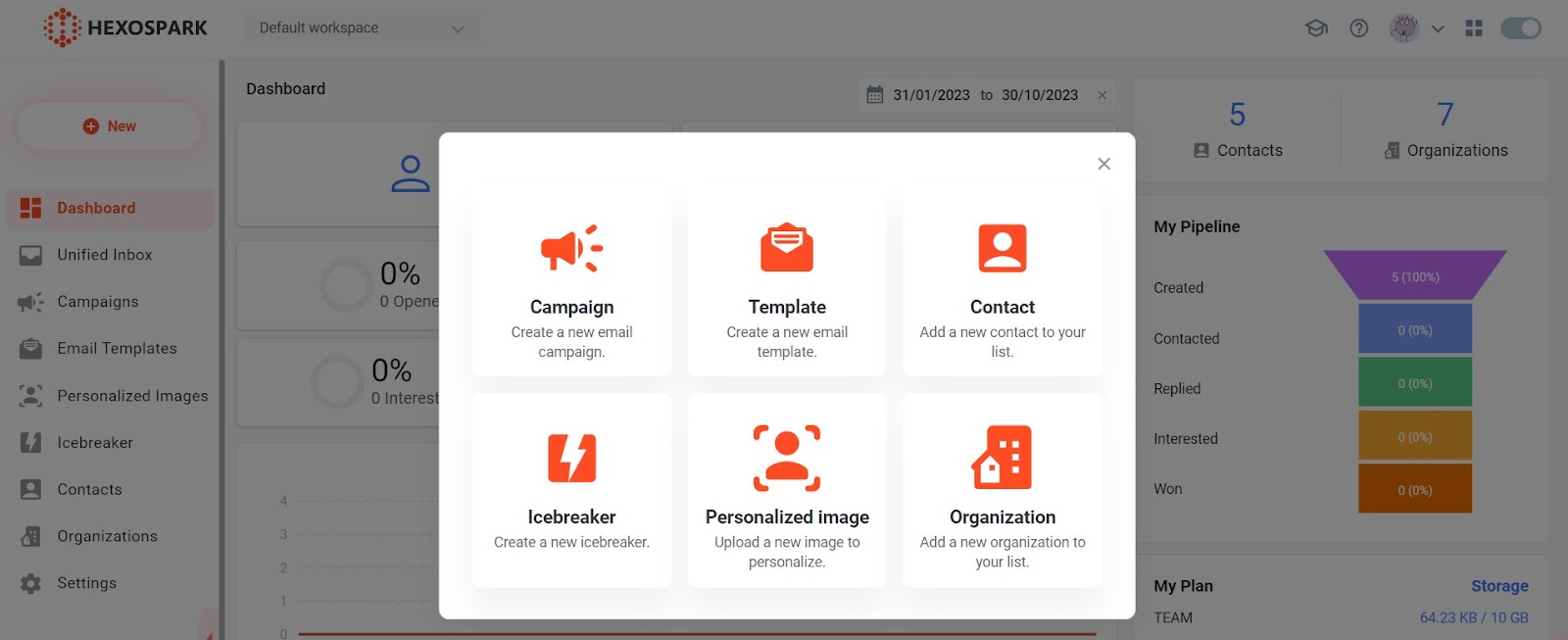 Step 2: Choose your contacts
Add the contacts of the students to your new campaign. You can either add the contacts you've saved before or upload a new CSV file.
Keep in mind that more contacts can be added to an existing campaign at any time, even when the campaign is live.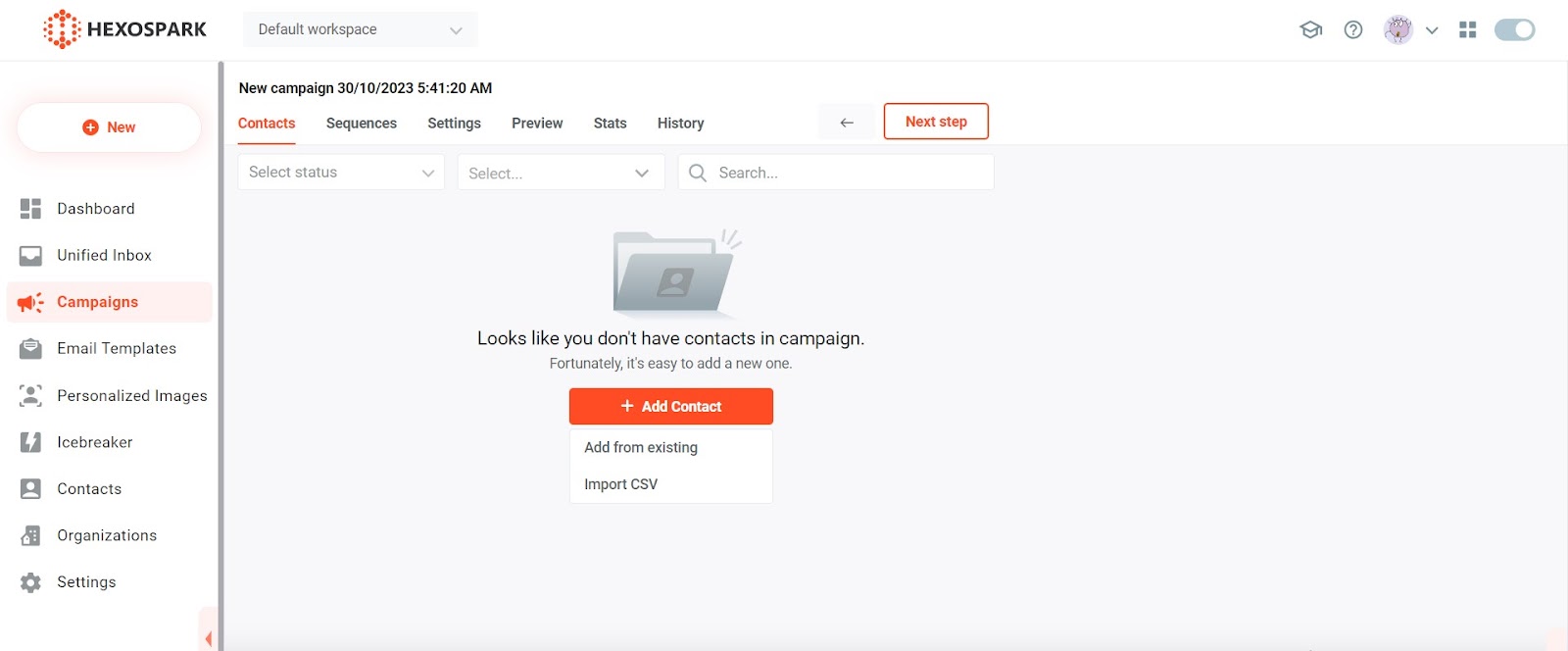 Step 3: Create your sequence of emails
In the "Sequences" section, you can either craft brand new emails or choose from a range of existing templates. Hexospark takes personalization seriously, allowing you to delve deep into custom variables. The latter is used to include any field or custom variable associated with a contact in your CRM inside the subject or body of your email.

Step 4: Change your campaign settings
Customize your campaign in this section. Set your reference timezone, specify the daily time window for sending emails, and even choose the days of the week for optimal outreach.
Don't forget to add the email account you want to use to send the group emails. Hexospark supports most business email providers including G-suite and SMTP-based email providers.
You can select and rotate through different email accounts to increase your daily email volume.

Step 5: Perfect your email
Once your settings are in place, it's time to fine-tune. Click on "Next Step" to preview your email. This step ensures that everything is spot on – no missing variables or fallbacks to worry about.
Step 6: Launch your campaign
Once you have set up all the details of your campaign, you can click Save and Run to go live with your campaign.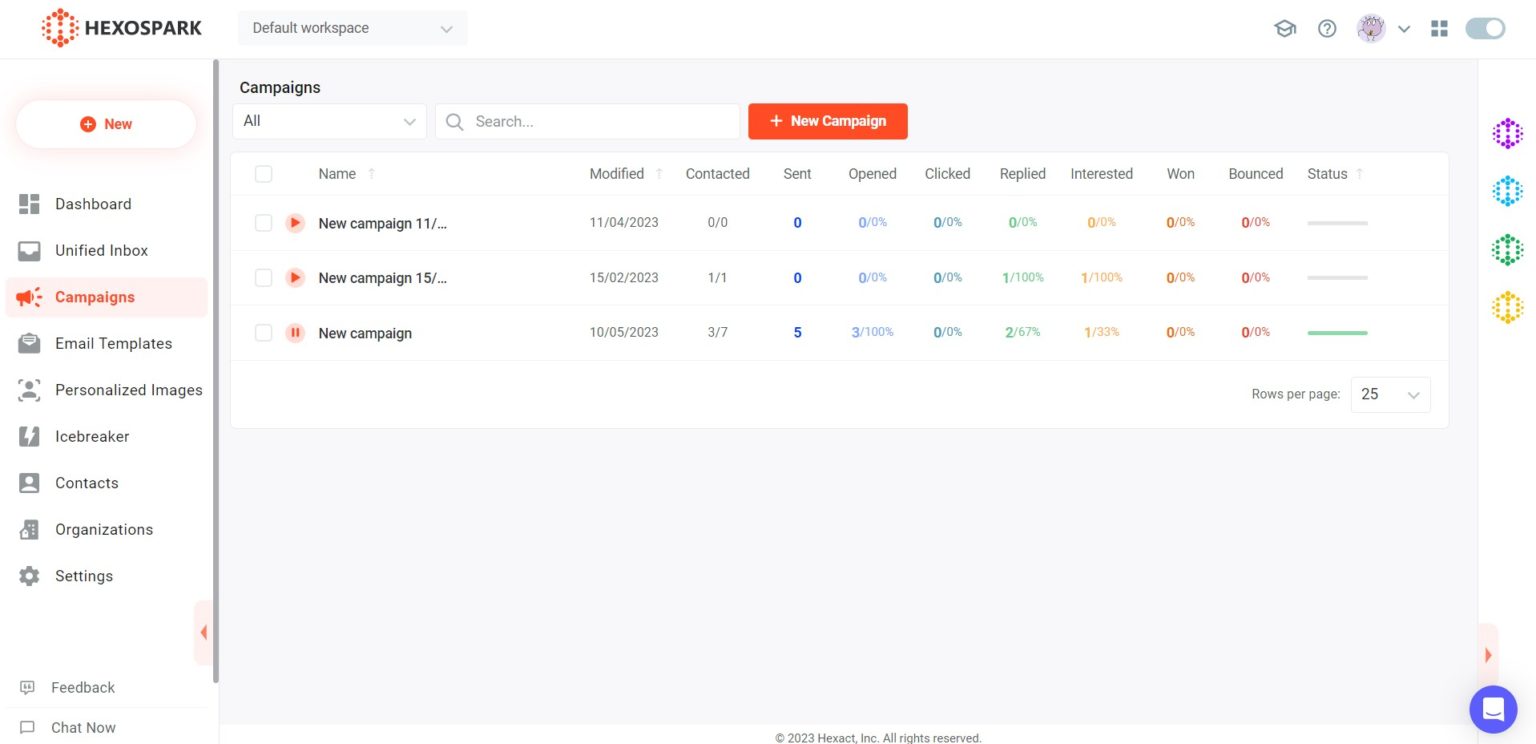 Step 7: Track the results
To monitor the performance of the campaign, simply review the statistics. You can check how many students opened the email or replied.
You don't have to leave the platform to answer your students' emails. All the replies can be viewed and reacted to on Hexospark!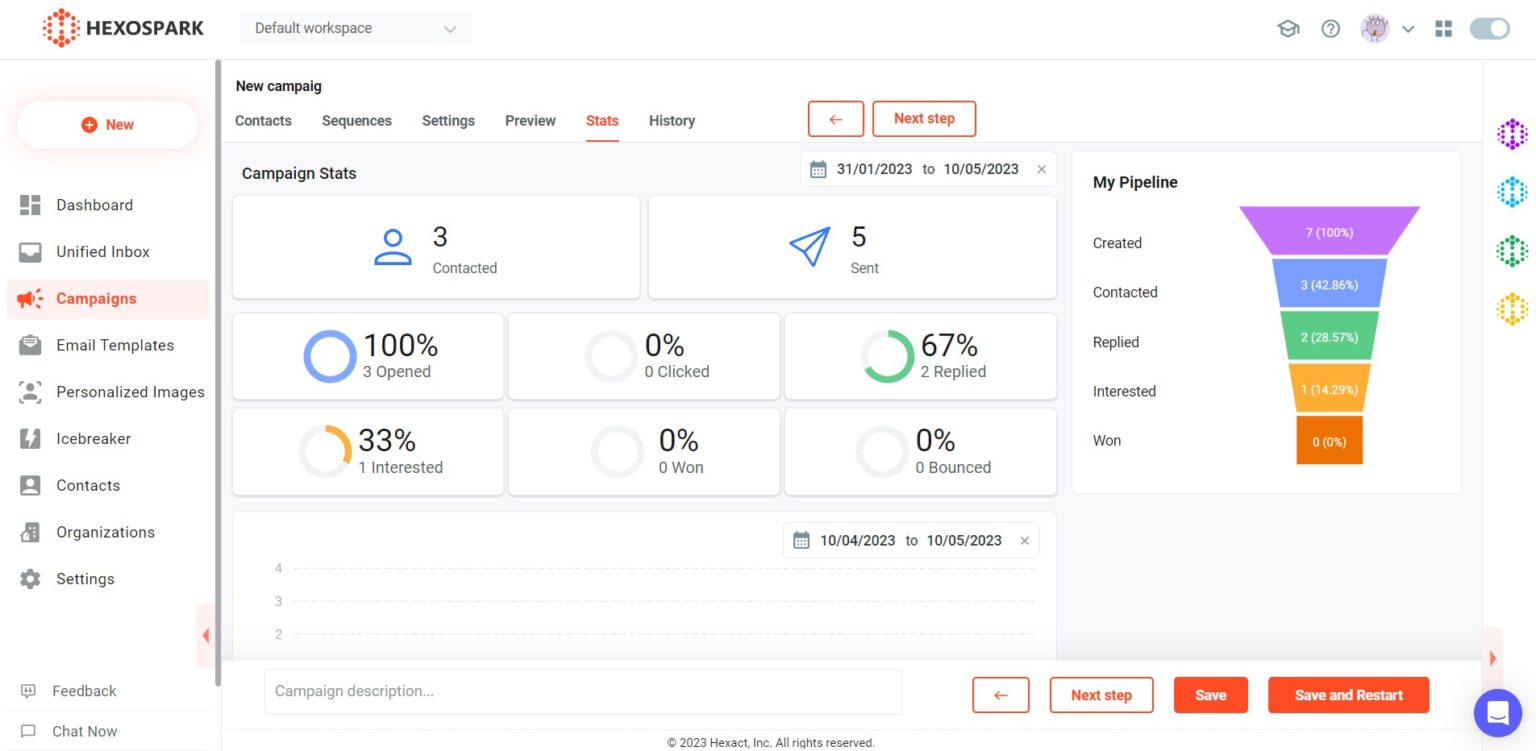 ---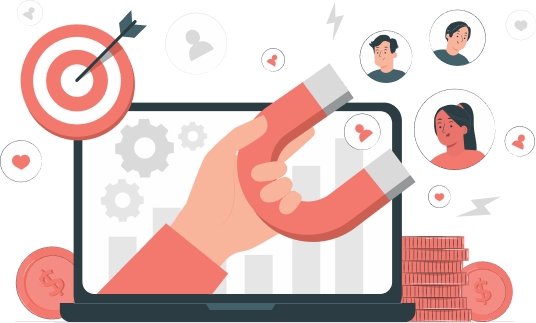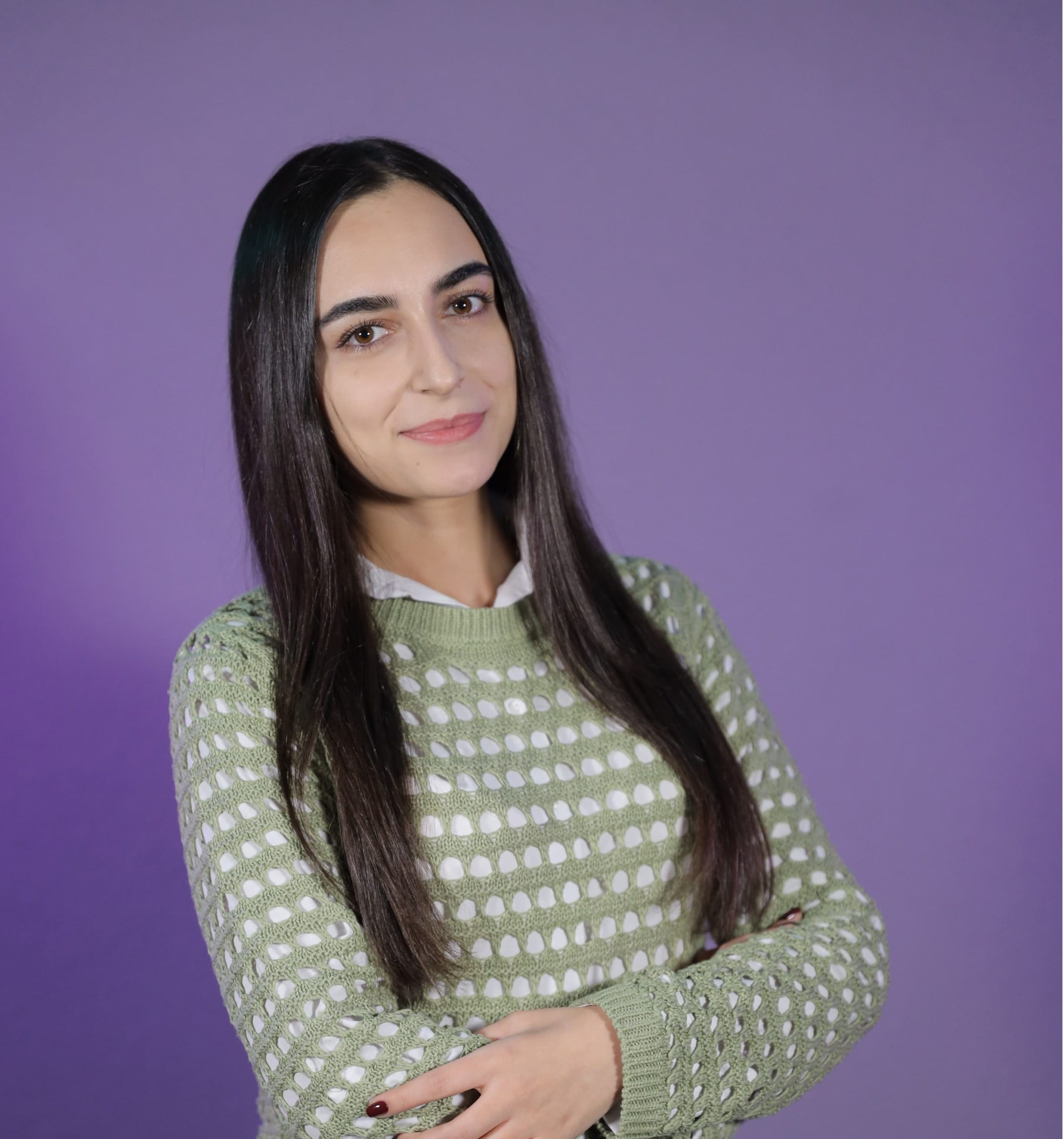 Content Writer | Marketing Specialist
Experienced in writing SaaS and marketing content, helps customers to easily perform web scrapings, automate time-consuming tasks and be informed about latest tech trends with step-by-step tutorials and insider articles.
Follow me on Linkedin