Finding someone's phone number can be valuable when generating leads or establishing direct communication. However, locating phone numbers online can often prove challenging as individuals are more inclined to share their email addresses than phone numbers.
The good news is that there are strategies and resources available you can use to learn how to find a phone number in minutes. You can acquire the necessary data on your leads by employing these methods responsibly and respecting privacy.
In this article, we will delve into practical methods for looking up phone numbers, equipping you with the necessary tools to initiate meaningful conversations and establish valuable connections.
17 best tools for finding phone numbers
When seeking to find someone's phone number, there are multiple approaches you can employ. Below, we outline the most effective methods for your consideration:
1. Hexospark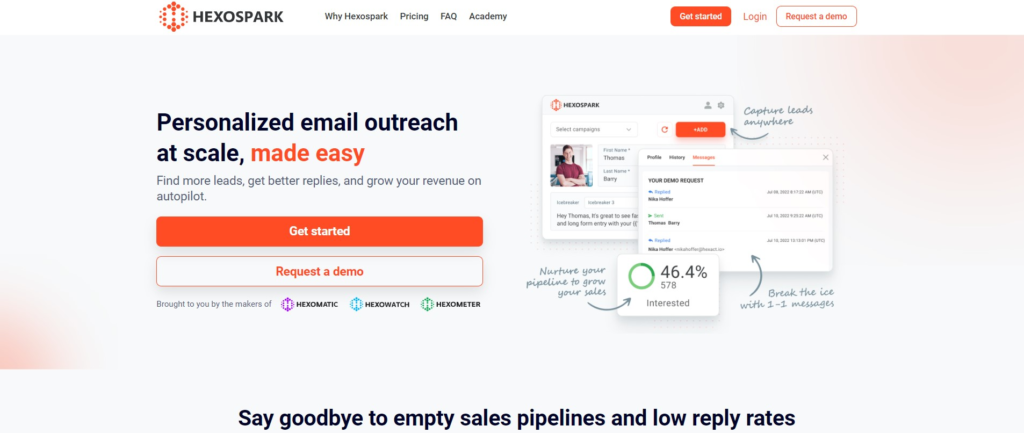 Hexospark is an innovative email outreach and CRM platform designed to streamline lead generation, simplify email list creation, and facilitate the sending of personalized email campaigns. With Hexospark, businesses and individuals can optimize their outreach efforts, effectively engage with their target audience, and drive meaningful interactions.
With Hexospark's extension, you can discover your lead's phone number and other important contact information directly on your browser.
Finding someone's phone number with the Hexospark extension is easy. Here are the steps you should take to collect the phone number of your potential leads:
🔸 First, create an account on Hexospark.
🔸 Then, download the Hexospark extension.
🔸 Search the LinkedIn profile/page of prospects you want to contact.
🔸 Click on the Hexospark extension to extract data from the page in seconds.
🔸 The phone numbers along with information, such as the prospect's name, company, position, email, experience, education, LinkedIn description, LinkedIn link URL, and more will be collected in the Hexospark CRM.
The main advantage of using the Hexospark extension is that you will collect correct data from your prospects' LinkedIn pages. So you won't waste your time on fruitless cold calls and reaching out to individuals who may not be viable leads. With Hexospark, you can focus your efforts on engaging with prospects who have genuine potential, maximizing your productivity, and increasing the likelihood of successful connections.
2. Hexomatic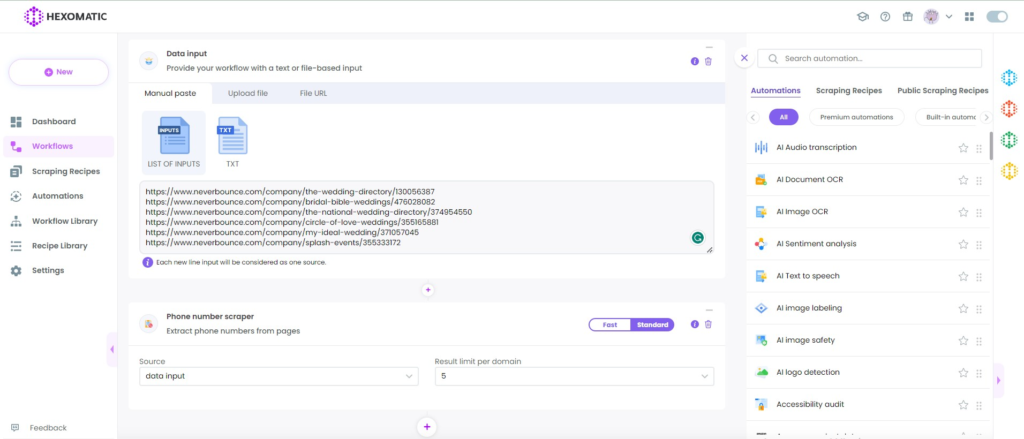 Hexomatic is an innovative platform that combines web scraping and work automation to enhance various tasks such as marketing, research, and sales. The platform offers advanced web scraping capabilities, empowering users to generate customized lead lists by extracting data from sources like Google Maps, Google Search, and niche directories.
You can easily find phone numbers from various websites, using Hexomatic's phone number scraper automation. Here's how you can do it:
🔸 To get started, create an account on Hexomatic.
🔸 Go to your Hexomatic dashboard and create a new workflow from data input.
🔸 Next, insert your targeted web page URLs using the Manual paste/list of inputs option. You can add a single URL or URLs in bulk.
🔸 Then, add the phone number scraper automation, selecting data input as the source.
🔸 Click on Continue and run the workflow.
🔸 In a few seconds, Hexomatic will extract the data from your mentioned URL links. You can view the results and export them to CSV or Google Sheets.
3. SalesIntel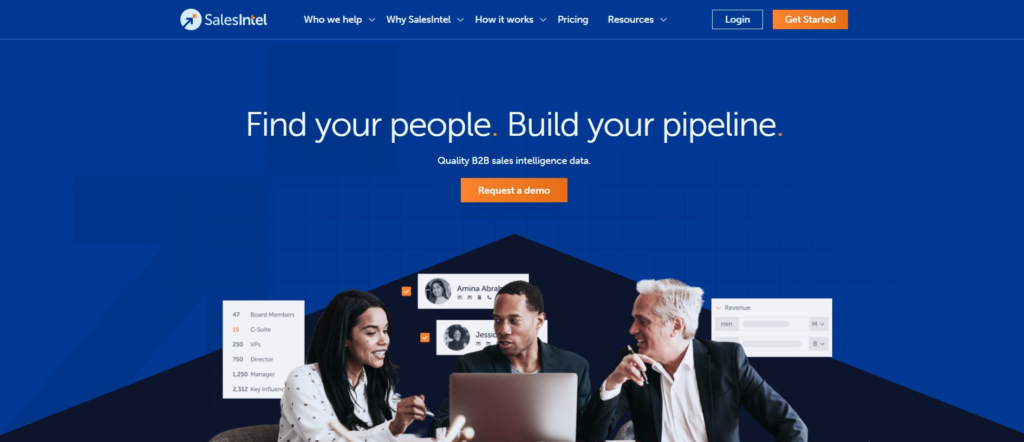 SalesIntel stands out as a prominent player in the industry, offering a top-notch solution. Their platform provides human-verified B2B contact and company data with an impressive accuracy rate of 95%.
With SalesIntel, you can access precise and verified contact information, including mobile numbers and direct phone numbers. This ensures that your outreach efforts are based on reliable data, increasing the chances of connecting with the right prospects.
4. AnyWho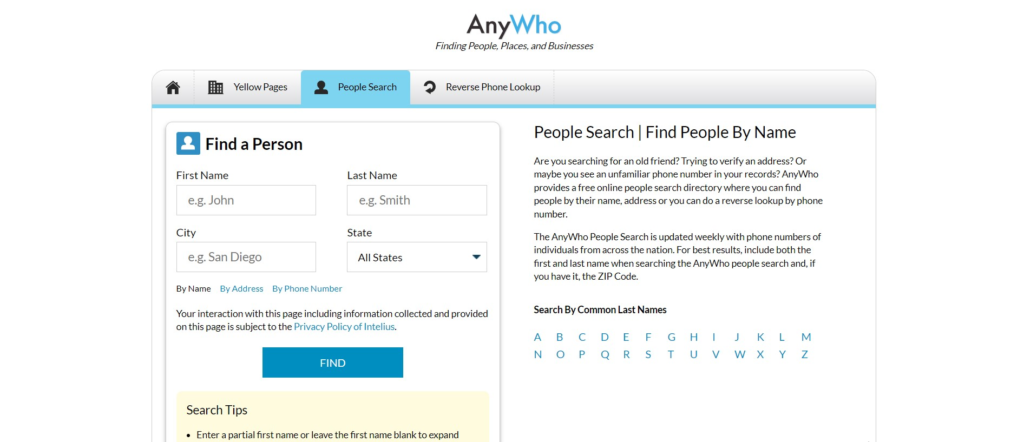 AnyWho is a phone number lookup service that you can use for lead generation. Using AnyWho is incredibly straightforward. All you need to do is enter the relevant information of your lead, including their first name and last name into the website's search function. This allows AnyWho to narrow down its database and provide you with accurate and targeted results.
If you're looking for broader results or want to expand your search, you can also conduct a full people search by entering their last name and zip code. This will retrieve a comprehensive list of users with that specific last name in the designated area.
The main disadvantage of AnyWho is that it doesn't allow you to research in bulk. As you have to manually browse the phone numbers using names and zip codes, the process can be time-consuming.
5. Lead411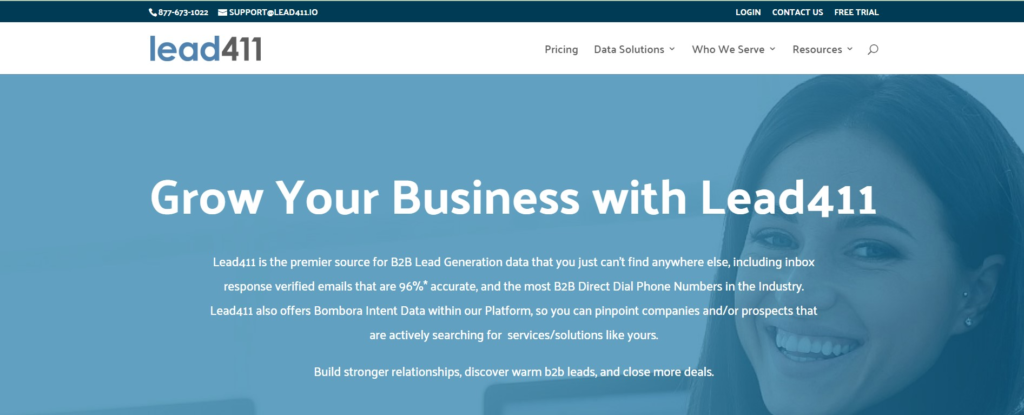 Lead411 is a valuable B2B platform designed to assist you in obtaining accurate contact details for your professional leads. With its comprehensive search engine, you can easily locate lead profiles that align with your desired criteria, streamlining the lead-scoring process and enhancing your overall efficiency.
Similar to other lead generation platforms, Lead411 allows you to conduct searches, discover relevant leads, and download bulk lead information to support your marketing strategies. This enables you to access a wealth of data that can fuel your outreach campaigns and drive business growth.
However, it's worth noting that Lead411's leads can be relatively expensive compared to other options in the market. Also, unlike some platforms, Lead411 does not offer explicit guarantees on the accuracy of the information provided.
6. Whitepages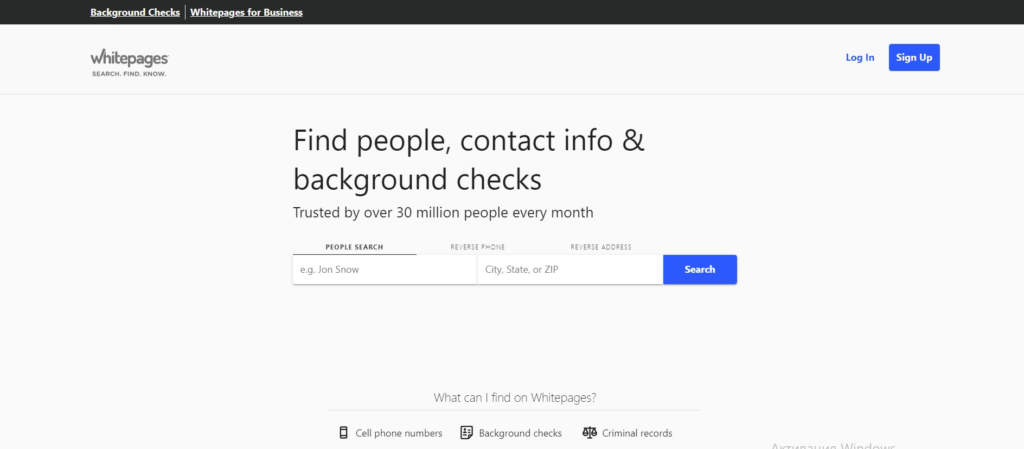 Whitepages is another phone number lookup service, which is similar to looking someone up in the phonebook. Like AnyWho, Whitepages is easy to use and it requires the prospect's name and location to find the phone number.
Similar to AnyWho, Whitepages also has the capability of reverse lookup. So, if you have a phone number and you want to find out who is this number registered to, you can reverse-lookup the phone number.
The main disadvantage of this tool is that it is only available for the phone numbers of the United States. So, you'll need to find another tool if your prospects are not from the US. Another disadvantage is that it doesn't allow you to do research in bulk. Accordingly, finding several phone numbers through Whitepages can be a time-consuming process.
7. ZabaSearch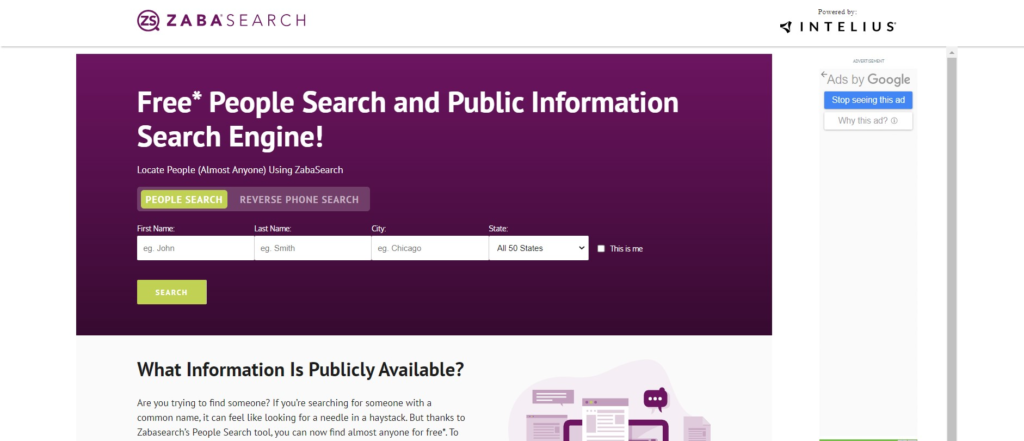 ZabaSearch is a free database and search engine that provides access to public contact information. Like other tools mentioned in this list, it's easy to use. You simply need to enter the name and location of your lead or use their phone number for a reverse lookup. Then the site will promptly display potential candidates who match your query.
For those seeking more comprehensive information, ZabaSearch offers the option to click on "View Full Profile" to access the user's profile through Intelius. This additional service provides a summary of the user's social media presence, details about relatives, and other key information that can enhance your understanding of the lead. However, it's worth noting that this additional service can be slow and costly.
Besides, ZabaSearch doesn't provide any guarantees for the accuracy of the information and is available only for the search of US phone numbers.
8. RevDriver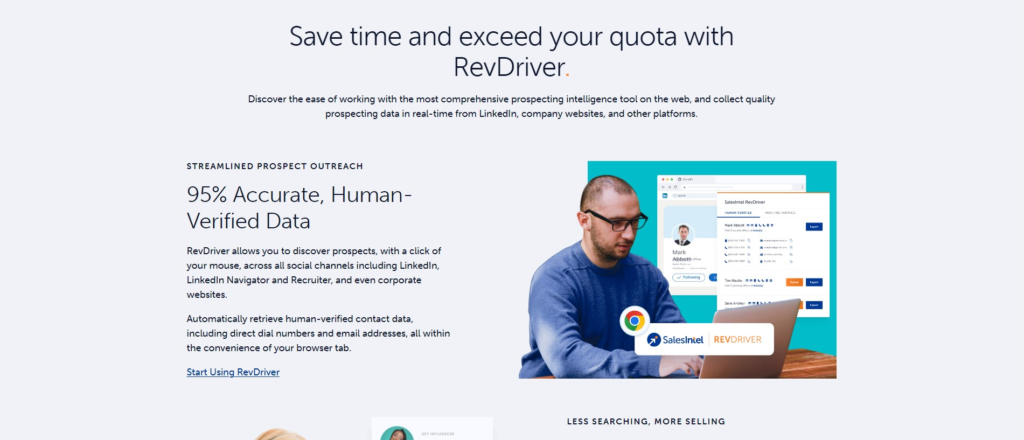 Like Hexospark, RevDriver is a Google Chrome extension designed by SalesIntel to enhance your sales prospecting efforts. With the installation of this extension, you gain access to a valuable resource of verified and current direct dials, phone numbers, and other crucial contact details pertaining to your prospects.
To utilize this extension effectively, you need to follow these steps:
🔸 Install the extension on your preferred browser.
🔸 Visit a LinkedIn profile or company website of your target prospects.
🔸 Use the extension to unveil the phone numbers associated with your desired leads.
🔸 Collect contact information while engaging with potential leads.
9. SpyDialer

SpyDialer, a renowned platform developed by Robert Scott, a best-selling author and licensed private investigator, has gained significant popularity as a reliable solution for online phone number searches. Scott's expertise and his team of specialists have contributed to the platform's success in helping people find phone numbers and conduct thorough investigations.
When using SpyDialer, you have three convenient options for locating someone's phone number. Firstly, you can search by the person's name, allowing you to discover their contact information. Secondly, you can input their address or zip code to narrow down the search results and find the desired phone number.
Additionally, SpyDialer even offers the ability to find someone's phone number using their email address. This versatility ensures that you can employ various methods to locate the contact details you need.
However, SpyDialer gives no guarantee that the information they provide is up-to-date or accurate. Moreover, it only works for the US and the service is slow and manually performed. The latter doesn't allow you to carry out research in bulk.
10. BeenVerified

BeenVerified is not only a phone number lookup tool. It offers 6 other products to its users, including People Search, Vehicle Lookup, Address Lookup, email Lookup, Username Search, and Reverse Phone.
For instance, with the Reverse Phone Lookup, you can unveil the identity of unknown callers or texters. Moreover, the service may provide additional valuable information such as the individual's location, email address, age, social media profiles, and even potential relatives.
The disadvantage of this tool is that anyone can interfere with the provided data as it is publicly available and free. This makes the data unreliable. Besides, it is also for searches in the USA and doesn't have the ability to search in bulk.
11. InfoTracer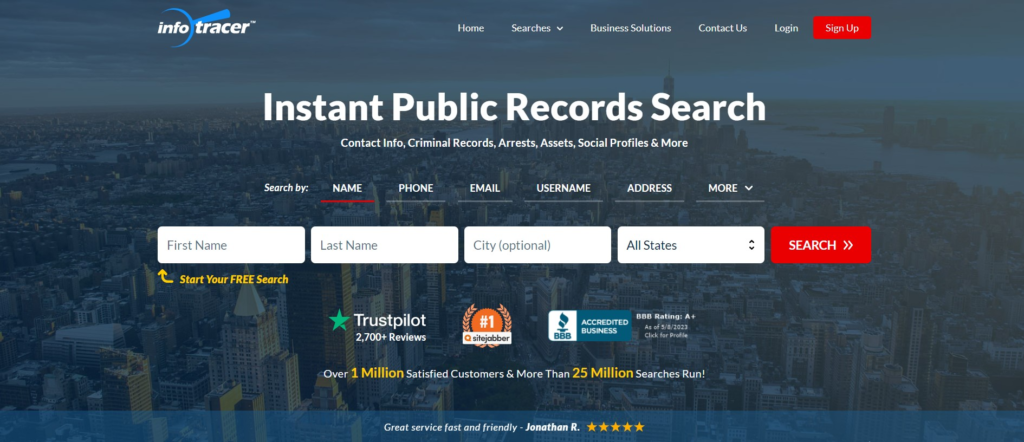 InfoTracer is another free service that provides different search options. You can use it to search for the phone number, address, IP, username, etc. The service also has a reverse phone number lookup to help you learn how to find out who a phone number belongs to.
With the assistance of this comprehensive tool, you can acquire a detailed report encompassing a wide range of information. This report includes vital contact information, public records, text messages, social media accounts, online activity, as well as a collection of photos and videos.
It's important to note that while InfoTracer offers personal and company phone number searches, as well as reverse phone number lookup capabilities, the platform does not support bulk research. Users can leverage InfoTracer for individual inquiries and access information such as contact details, but it may not be suitable for large-scale or comprehensive research needs.
12. Zoominfo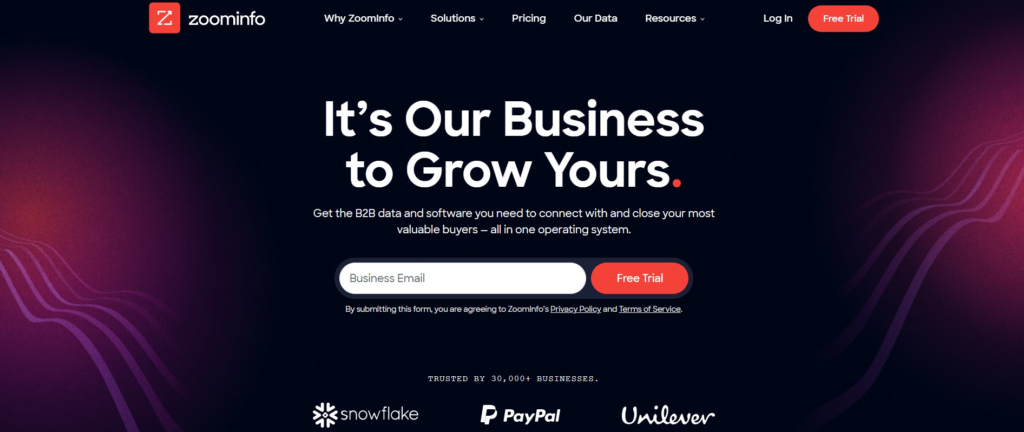 ZoomInfo is one of the leading platforms that give you the chance to buy B2B leads. With a substantial number of sources, including 14 million companies and 46 million direct phone numbers, ZoomInfo provides a wide pool of potential leads to explore.
The platform enables users to tailor their searches by customizing more than 200 data points, allowing for efficient people searches and the identification of suitable leads.
13. AeroLeads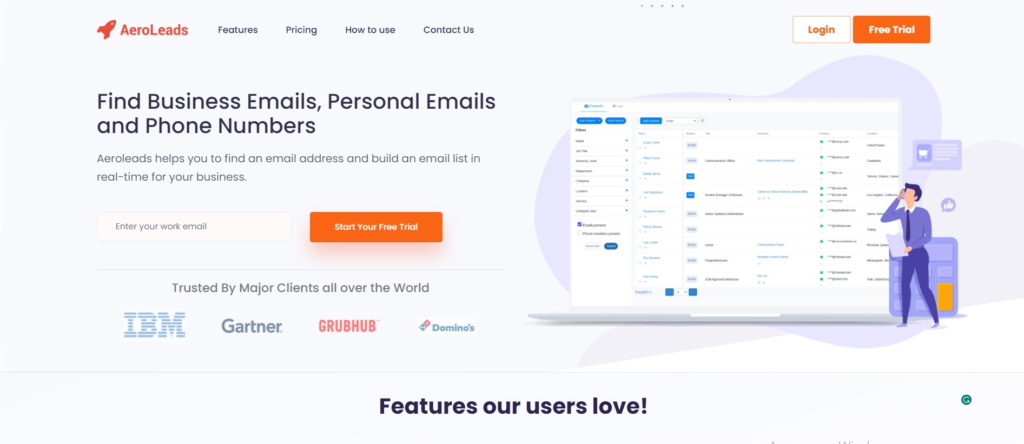 AeroLeads is a powerful lead generation platform designed specifically for B2B companies. Its functionality is enhanced by a convenient Chrome extension that assists in locating contact information while browsing the web.
To begin using AeroLeads, you can easily install the free Chrome plugin. With the plugin active, you can perform people searches on popular platforms such as LinkedIn, CrunchBase, and AngelList. As you come across potential leads, you can add them to your AeroLeads plugin list for further action.
14. LeadIQ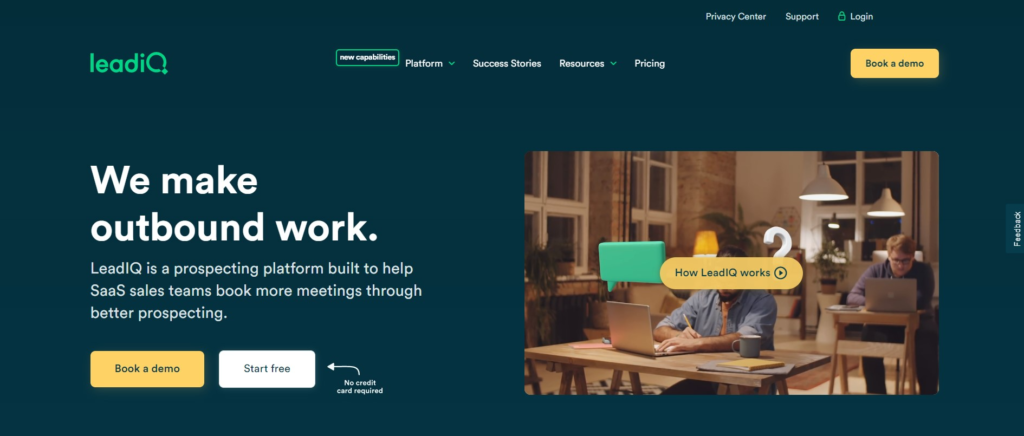 LeadIQ's Prospector extension is perfect for sales professionals, allowing them to find phone numbers and contact information directly from online business profiles during the prospecting process. The installation of the extension will give users immediate access to this feature. Like Hexospark, the extension offers the functionality to save leads into campaigns.
However, it's important to consider the cost aspect when using LeadIQ's extension for phone number searches. The pricing starts at a monthly rate of $75 per user, which includes a limited number of 25 phone number lookups.
15. Clearbit

Clearbit is a database that gives you access to over 200 million contacts from 20 million companies, allowing businesses to effectively connect with the right leads.
However, remember that accessing phone numbers through the platform requires a premium service available under their enterprise tier. This means that if finding phone numbers online is a crucial aspect of your lead generation strategy, it may result in higher costs. Clearbit's enterprise plans start at $24,000 per year, making it a pricier option for those primarily focused on phone number lookup.
16. Google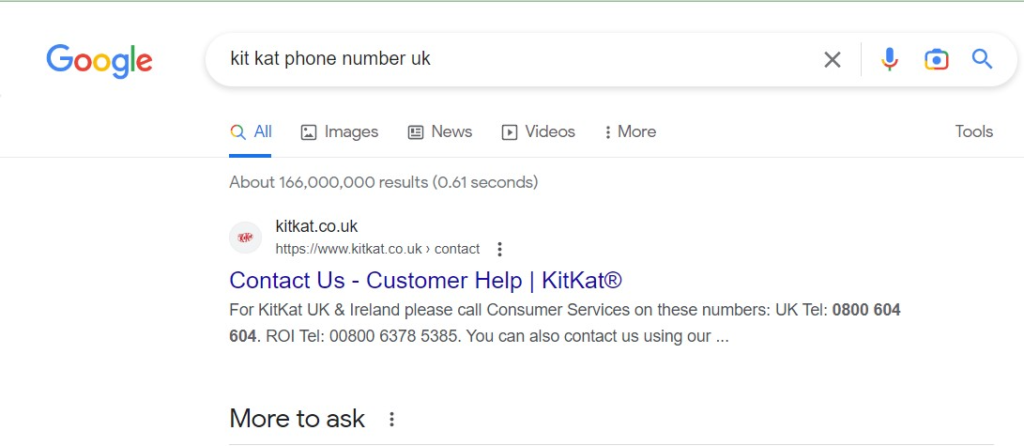 When searching for a company's phone number online, Google can be a valuable resource. By entering the company's name and the keyword "phone number" in the search bar, Google can display relevant results, including the company's phone number or profile. As depicted in the provided screenshot, this method can be effective in finding the contact details you're seeking.
However, it's also time-consuming if you have to find several phone numbers as you have to search for each of them separately.
17. Facebook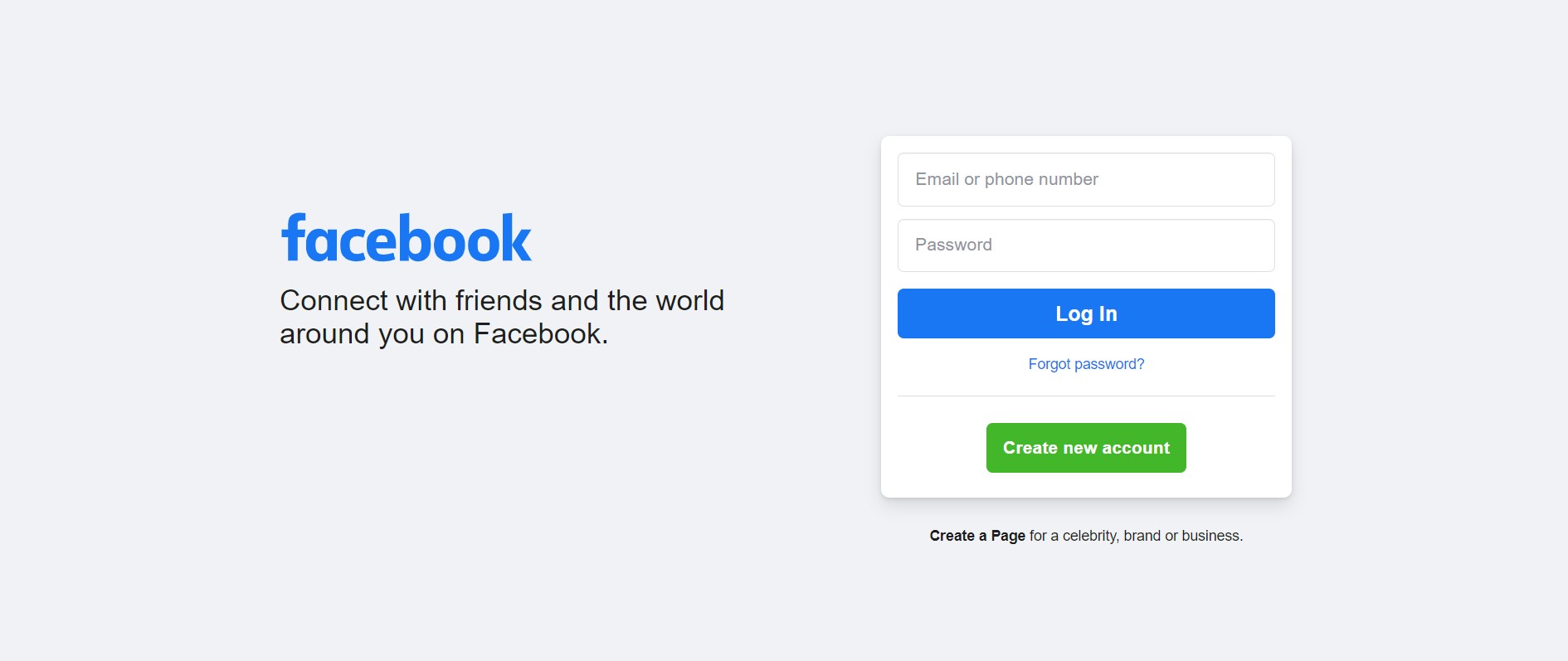 Facebook can indeed be utilized for reverse phone lookups when conducting people searches. Given that many users have associated their phone numbers with their Facebook profiles, you can identify the individual or entity connected to a particular phone number through a simple search.
By entering the phone number, including the area code, into the search bar on Facebook, the platform will provide information about the user linked to that phone number.
---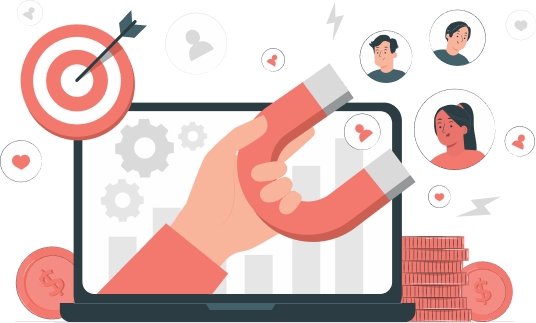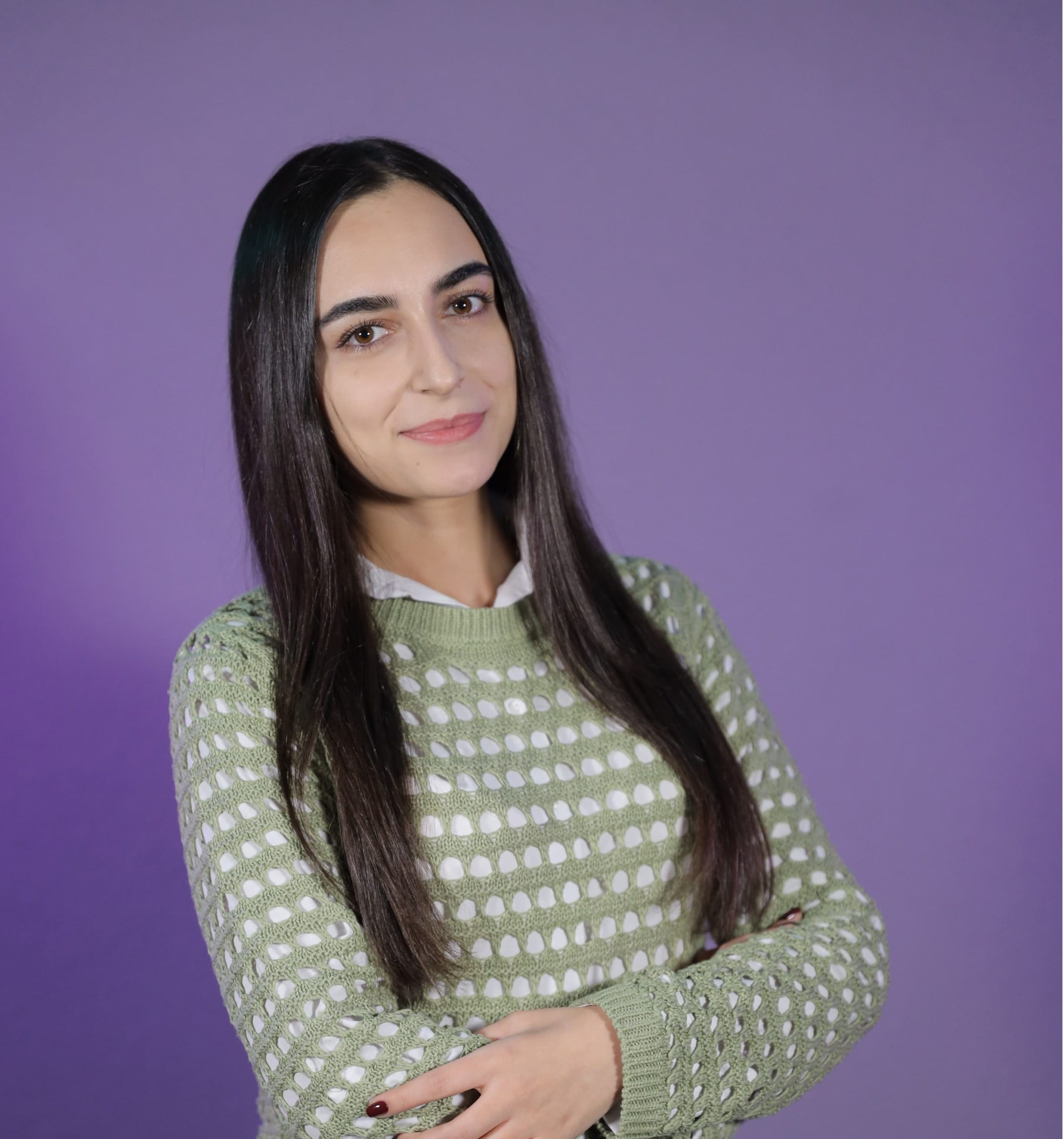 Content Writer | Marketing Specialist
Experienced in writing SaaS and marketing content, helps customers to easily perform web scrapings, automate time-consuming tasks and be informed about latest tech trends with step-by-step tutorials and insider articles.
Follow me on Linkedin