According to Statista, over 300 billion emails are sent globally each day with half of them marked as spam. So, chances are your emails are landing in the spam box of the recipient, too.
You're probably thinking… " why my legitimate emails are being marked as spam?".
Well yes, it's really frustrating to invest time into creating emails that ultimately become stuck in a recipient's spam folder.
In this guide, we will explain what can cause emails to get flagged as spam and how this can be prevented!
Why Do Your Emails Go to Spam?
The simple answer is some of your email recipients may flag them as spam or that special antispam filters may find your emails suspicious.
Spam filters utilize a variety of techniques to detect potential spam in emails, such as examining the sender's IP address against a blacklist of known spammers, analyzing the subject line for any deception, and scrutinizing the email content.
Once a recipient marks your emails as spam, any subsequent emails will be marked spam by the filter.
The AI algorithms that power automatic anti-spam features on services such as Gmail, Outlook, and Yahoo use data to refine their processes. Even if a message hasn't been marked as spam, it could be perceived as such by the algorithm.
Let's go over some of the reasons that may cause your emails to go to spam one by one.
1. Spammy-looking Subject Lines
The first thing to pay attention to in your email is the subject line.
The words used in the subject line can sometimes prompt anti-spam filters to flag your email.
Using capital letters and excessive punctuation marks are indicators that your message may be a scam. Popular words/expressions that often trigger spam alerts may include FREE GIFT, NOW ON, money back, get paid, etc.
Be sure to check our in-depth guides on writing effective email subject lines: the 50 best cold email subject lines and 50 most effective marketing subject lines for newsletters.
2. Bad Email Domain Reputation
Pay special attention to your email domain: significantly affects your email deliverability.
Having too many recipients flagging your emails as spam can negatively impact your domain's reputation and cause your messages to be diverted directly to the spam folder instead of ending up in an inbox.
Sending too many emails at a time can be another reason affecting your domain reputation.
The best way to have a good domain reputation is to send relevant, value-providing emails and start with sending small amounts each day.
3. Inaccurate Sender Information
Using random characters or numbers in your sender information will make your emails appear unprofessional, automated, and suspicious, and recipients may mark them as spam.
The sender field in emails represents your face, so make sure you pay attention to it.
4. Email Attachments
Be sure that any attachment in your email is something the recipient would like or require. Emails with too many attachments often get sent to the spam folder as they may contain malicious software, which can be a safety concern for the receiver.
Some email attachments, including images and videos, may be considered a red flag for spam filters, especially if they are too many.
5. Bad Reputation Links in Your Email
Linking to suspicious websites in your emails can cause problems. Email scams and phishing tactics typically include links that lead to malicious websites, so spam filters will always be on the lookout for any dubious links.
But this can also be triggered when the images or links inside your email are different to the domain sending the email.
Spam filters, which are embedded in popular communication services, scan URLs for any discrepancies that could signify a potential scam and will mark them as spam.
Tips and Tricks to Keep Your Emails Out of Spam
Once you know the main reasons why your emails often land in the spam folder, you can implement the tips and tricks to keep them out of spam.
1. Whitelist Your Email Address
First and foremost, ask your recipients to whitelist your email address.
What does this mean?
By simply putting your email address in their contacts list, your recipients will whitelist it. Most of the largest email providers such as Google, and Yahoo, assume that once the email is sent from an account from your contacts list, it can't be considered as spam.
For ensuring that your emails get this privileged treatment, add the whitelisting instructions in your welcome email.
2. Obey the Email Marketing Laws
It is important to be familiar with the CAN-SPAM Act prior to initiating any email campaign, as this legislation outlines the optimal techniques for sending commercial emails. You don't have to be familiar with each law but need to be familiar with the main rules as Penalties may be implied to you for violating the legislation.
3. Write a Compelling Subject Line
The subject line of an email is paramount if you want the recipient to open it. It's essential that the subject line captures the attention of the reader and compels them to find out more about the content.
An uninteresting or suspicious topic could lead to the message being ignored. Therefore, making a great first impression with an engaging subject line is key.
Consider the following tips while writing a subject line:
👉 Avoid writing one-word subject lines, like "Hi", "Hello", etc.
👉 Avoid using All Caps or any exclamation marks.
👉 Don't write phrases that might sound too good to be true.
👉 Try not to include any money-related phrases in your subject lines.
👉 Besides you can also use an AI-based grammar check tool to proofread your text efficiently.
4. Keep Emails Short and On-point
When writing emails, it's important to make your point quickly and avoid unnecessary wordiness.
If you have a lot of information, try breaking it up into smaller sections and using headings and lists to organize your thoughts. This will help your recipient easily understand your message and save time.
5. Provide Value
The recipient doesn't need your email unless it solves their pain points and provides value to them. From this perspective, you need to research your potential prospects, their problems, and paint points in order to be able to provide value.
6. Proofread your Grammar and Spelling
Grammatical mistakes and even small types will make your email look unprofessional and hence less likely to read.
Even if you are confident in your writing and self-editing skills, a fresh set of eyes can help you identify typos that have been missed.
There are plenty of text editing tools available like Grammarly, the Hemingway app, or Wordtune that will help you to proofread your text and make it more compelling for the readers.
7. Allow Unsubscriptions
Including an option to unsubscribe from your emails is essential to upholding the CAN-SPAM Act as well as demonstrating trustworthiness to your subscribers. It also conveys to them that you have confidence in the quality of your content.
The confidence approach is taken to the extreme by some brands, who place an unsubscribe button in both their email header and footer. The downside to this is that people may unsubscribe without reading the email.
8. Use Trustworthy Email Marketing Software
Choose an email provider with a good reputation. Spammers are prevented from using all the top providers' platforms, which helps ensure that the malicious actions of spammers don't ruin your email deliverability.
Conclusion
If your emails have landed in the recipient's spam folder, it can be a laborious process to get back on track.
Building up a new email address, sending out messages in batches, and regaining your domain's standing will consume valuable time that could be better utilized towards advancing your business.
It doesn't take a genius to avoid emails going to spam. When sending emails, always be sure you explain the content to the recipient. Ensure that it is pertinent, useful, and factual.
Remember, you are having a conversation rather than making a sale, so try to make your emails more personalized instead of being too promotional.
---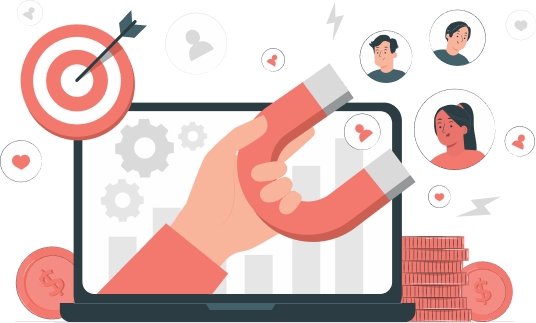 Marketing Specialist | Content Writer
Experienced in SaaS content writing, helps customers to automate time-consuming tasks and solve complex scraping cases with step-by-step tutorials and in depth-articles.
Follow me on Linkedin for more SaaS content