Crafting a successful press release includes more than just writing compelling content. The key lies in creating a media contact list, writing a persuasive pitch, sending out your press release PR emails effectively, and tracking crucial metrics. These elements determine the effectiveness of your press release campaign.
Every email you send out needs that personal touch. But how overwhelming would it be if you had to customize each email individually and send them out manually? The time and effort it would consume are simply impractical!
Here is where email outreach tools come to the rescue. With the help of these tools, you will not only be able to send PR emails to the media in bulk but can also personalize the content and track the open/click rates.
In this article, we will explore all the benefits email outreach tools like Hexospark offer to their users and how to send a press release email in bulk, without wasting your time and energy.
Benefits of sending PR emails in bulk
Email outreach platforms like Hexospark are great for PR and marketing teams, offering many benefits that streamline communication with media partners, the press, influencers, and other stakeholders. Here's why these platforms are ideal for such teams:
Sending to many recipients at once
Hexospark allows PR and marketing teams to send emails to many recipients simultaneously. Whether you're reaching out to media partners, press contacts, or influencers, you can connect with your entire list in a single go, saving time and effort.
Personalized emails
Platforms like Hexospark have the ability to address each recipient by their name, company details, or other specific information, making every email feel personalized. Personalized PR emails will not only enhance communication but will also build strong connections with the recipients.
Open/click tracking
Another great advantage of Hexospark is that it provides open and click tracking features. You can monitor the effectiveness of your email outreach by discovering how many recipients opened the email and who clicked on the links. These metrics are invaluable for assessing engagement levels and refining communication strategies.
Automated follow-ups
Automation tools like Hexospark allow their users to schedule and automate follow-up emails. This feature makes it easier to create follow-up strategies. For instance, you can schedule follow-up emails to be sent automatically to the recipients who opened your email and didn't react to your message.
Built-in CRM and file storage
Hexospark's integrated CRM system changes the way press releases are managed in bulk. This is a great solution for individuals or businesses who aim to handle their interactions with the media and stakeholders. By centralizing all communication processes, this system allows users to manage press contacts, track outreach statuses, and monitor interactions.
This organized approach guarantees that all details regarding media interactions are systematically stored and easily accessible from one place.
Time-saving
By using Hexospark and similar outreach tools, you will PR outreach and centralize communication, saving significant time and resources. The saved time can be used in crafting compelling content and strategies.
Efficiency with a press release email template
Another advantage of outreach tools is that they offer a variety of press release email templates. You can save time by choosing the press release template that best fits your needs and customizing it to your liking. You will no longer have to craft individual emails from scratch.
How to send a press release email in bulk using Hexospark
Here's how you can launch your first media outreach campaign using Hexospark, ensuring your press release emails reach their intended audience:
Step 1: Start a campaign
Begin by navigating to Hexospark's dashboard and initiate a new campaign by clicking the "New" button.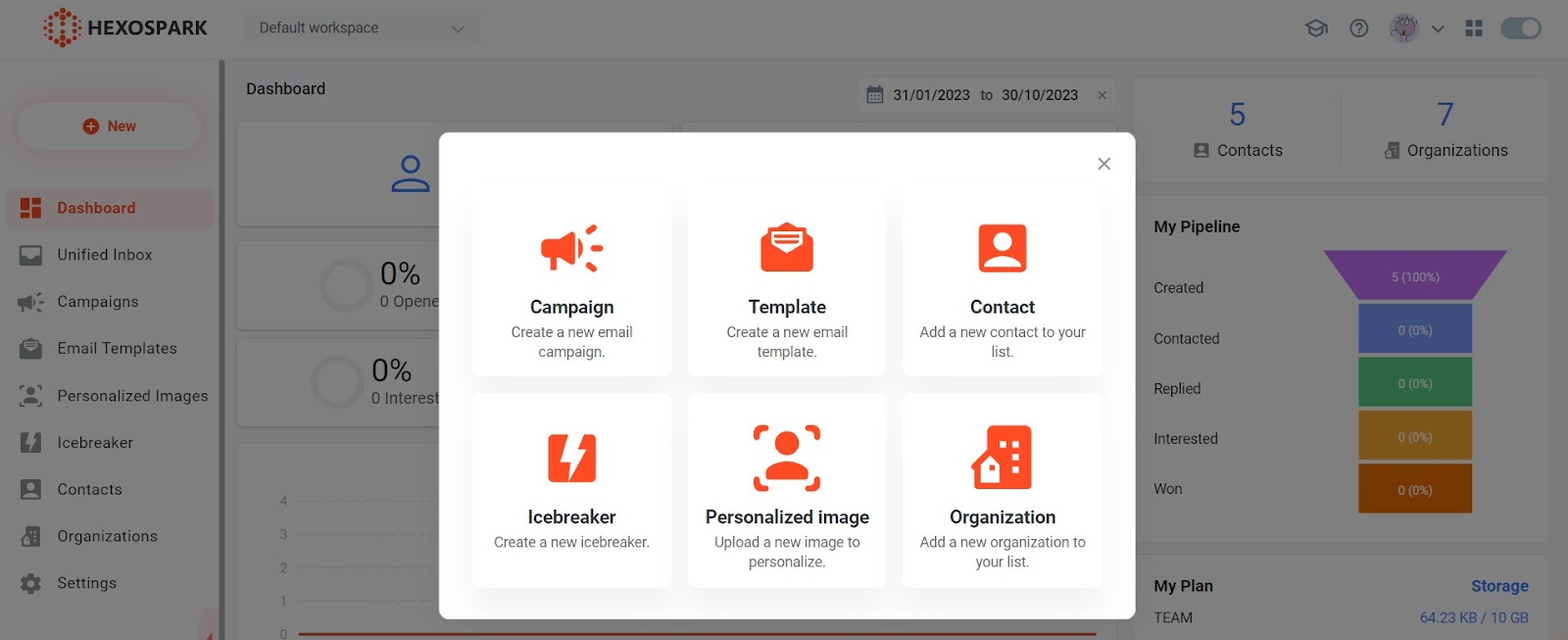 Step 2: Select your recipients
Add your media contacts to the campaign. You have the option to import contacts you've saved earlier or upload a new CSV file. You can also expand your contact list even after the campaign has begun, ensuring you never miss an opportunity.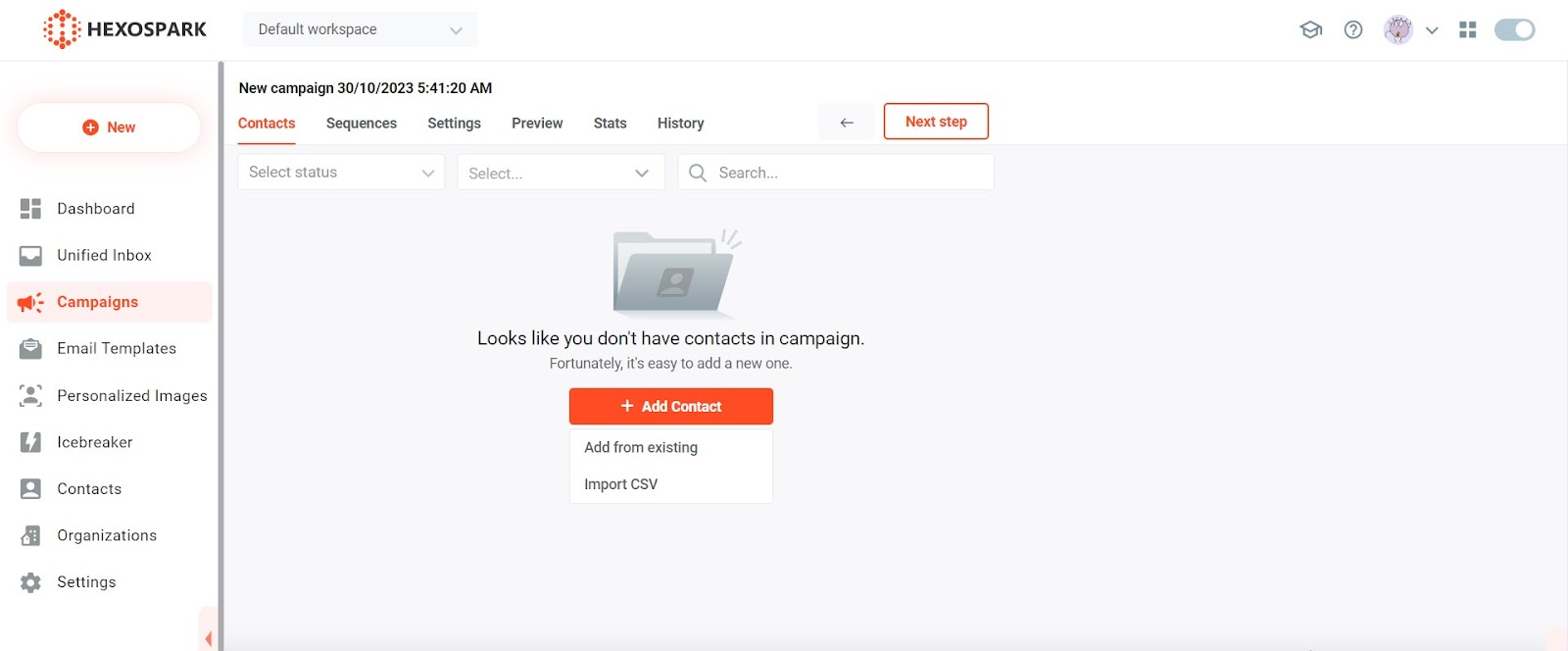 Step 3: Design your email sequences
In the "Sequences" section, craft your press release emails. Hexospark's personalization options allow you to incorporate specific details from your CRM, making your emails highly tailored to each recipient.

Step 4: Configure your campaign settings
Customize your campaign according to your preferences. Specify your reference timezone, set the daily email sending window, and select optimal outreach days.
Don't forget to integrate your chosen email account. Hexospark supports major business email providers, including G-suite and SMTP-based providers. You can also rotate through different email accounts to maximize your daily email volume.

Step 5: Perfect your email content
Click on "Next Step" to preview your email and ensure there are no missing variables or errors. This step guarantees your message is flawlessly composed and ready for delivery.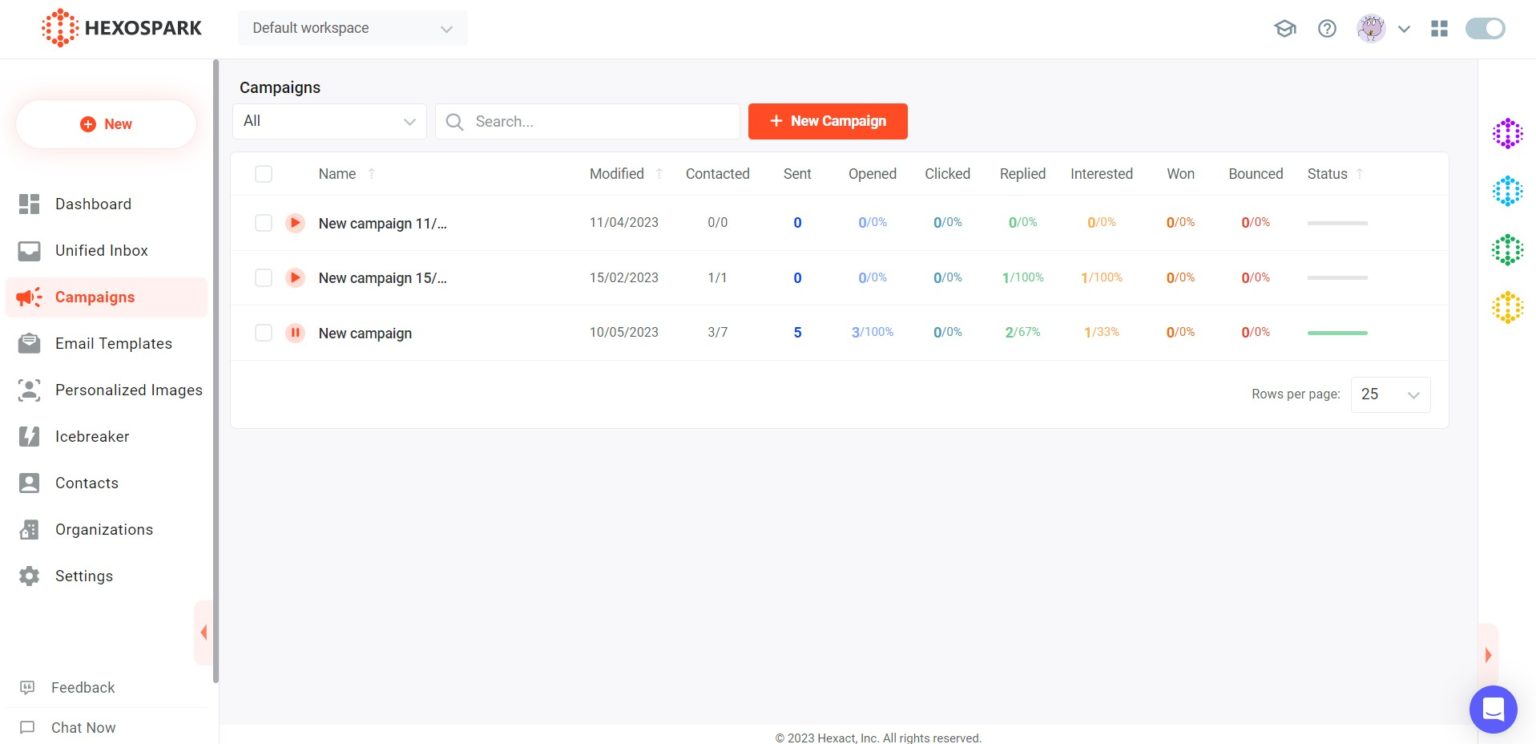 Step 6: Launch your campaign
Once all details are set, simply click "Save and Run" to launch your campaign and allow your press releases to be sent to the right recipients in no time.
Step 7: Monitor and engage
Track your campaign's performance by reviewing the statistics. Keep an eye on how many recipients opened your email or responded. All replies can be viewed and replied to directly within the platform. This centralized approach ensures efficient management of media interactions, enhancing your overall PR outreach strategy.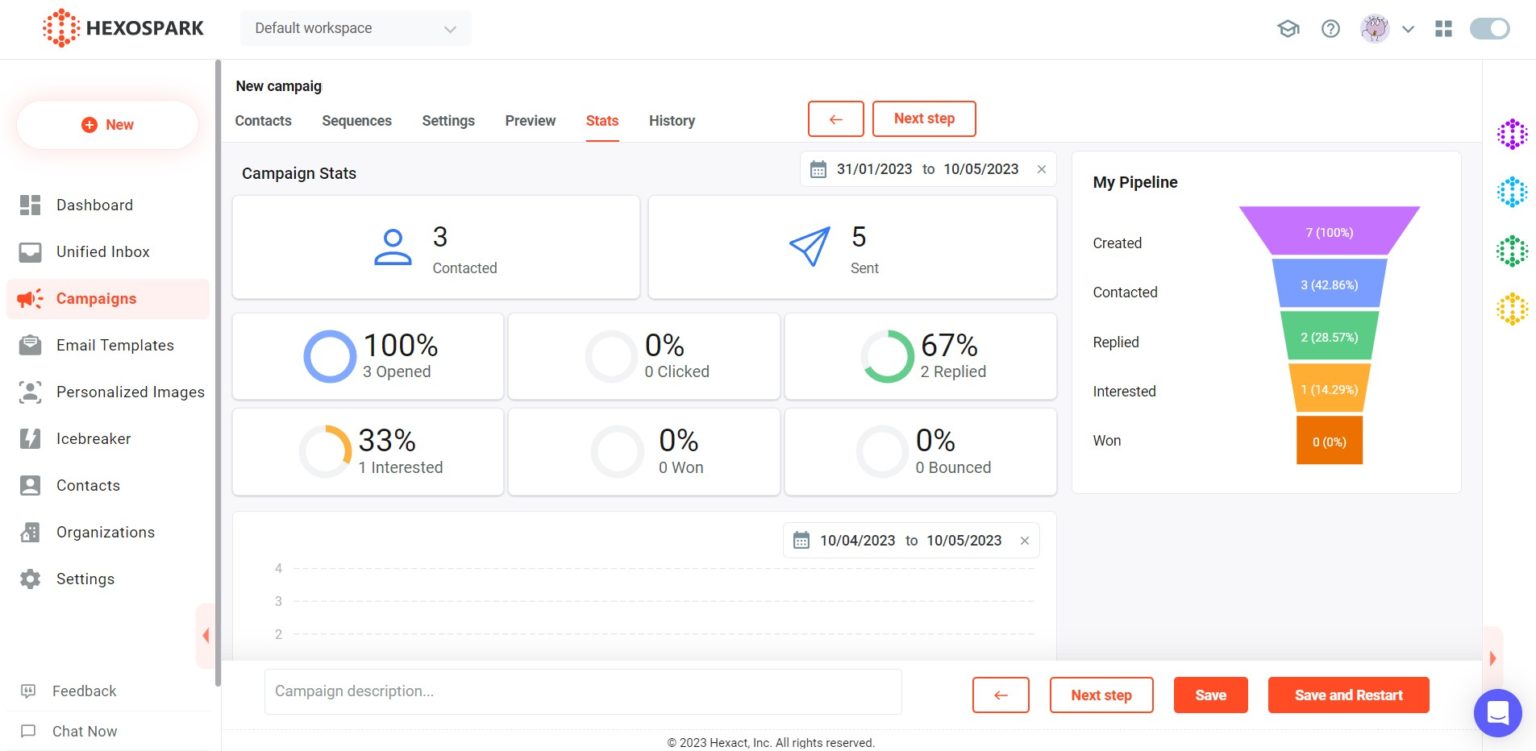 Frequently asked questions about sending press release emails in bulk
How to send a press release to local media?
You should follow several steps to send your press release to local media. First, you need to gather the contact details, and then upload the details in an email outreach tool, such as Hexospark. With the help of this tool, you can conduct a PR outreach by creating an email campaign and including the contact info in the campaign. It's super easy and doesn't take a lot of time!
What's the best time to send press release emails?
The best time to send press release emails is from 10 am to 2 pm. This is the time when editors start their working day and open most of their emails. If you send the emails earlier, they'll be less effective and are more likely to be ignored.
Why is the usage of a press release email template effective?
If you use a press release email template, you won't waste your time creating a PR email from scratch. Instead, you can customize the existing template and spend the saved time on improving your email marketing strategies.
---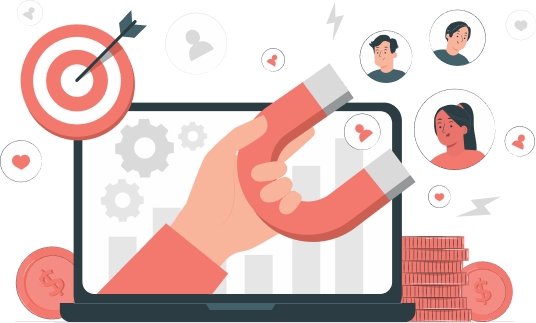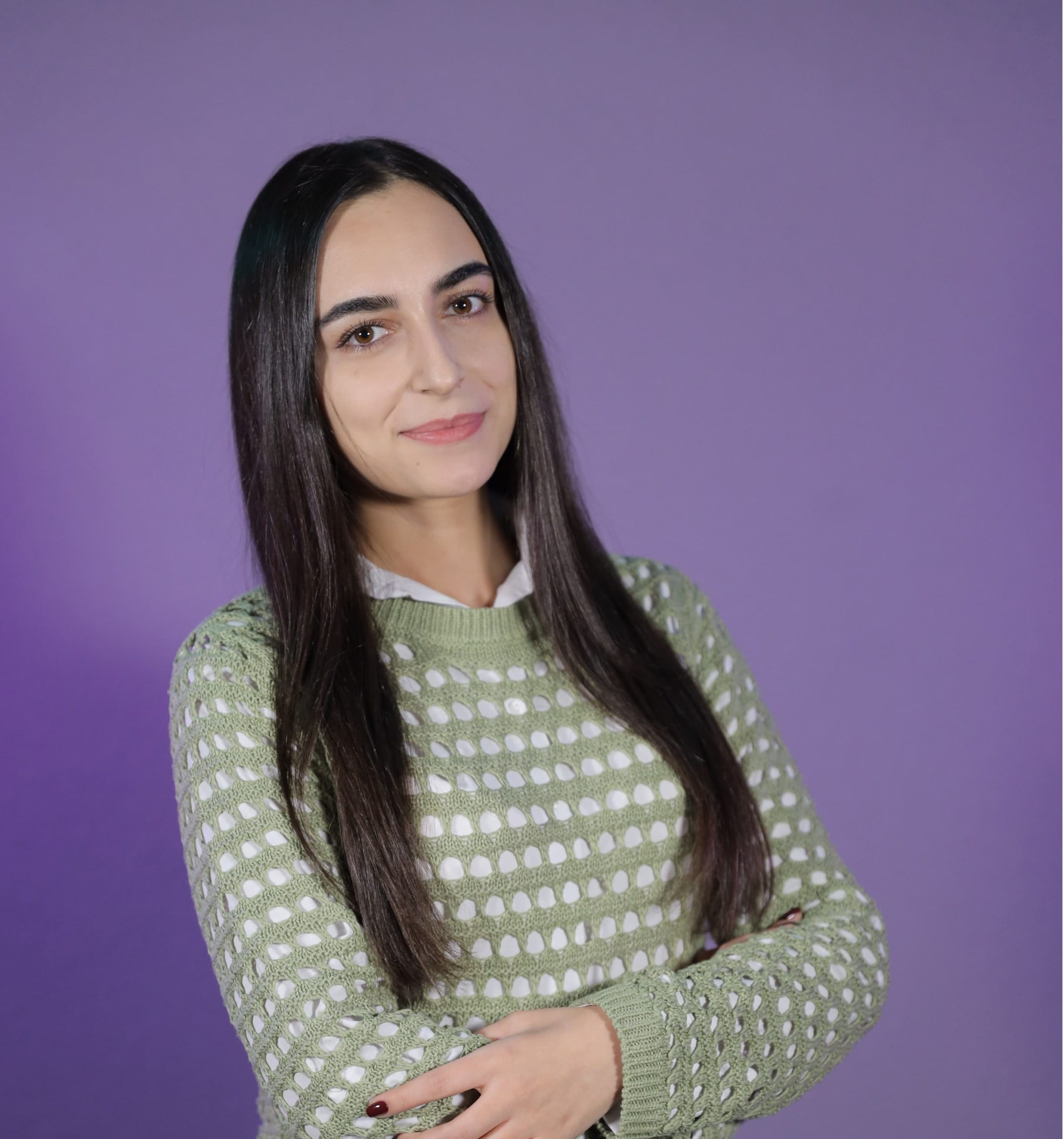 Content Writer | Marketing Specialist
Experienced in writing SaaS and marketing content, helps customers to easily perform web scrapings, automate time-consuming tasks and be informed about latest tech trends with step-by-step tutorials and insider articles.
Follow me on Linkedin