Keeping your affiliates in the loop with regular email updates is a crucial aspect of managing a successful affiliate program. Besides simply informing them about the latest products, promotions, and program changes, it serves a strategic purpose.
By consistently updating affiliates, you not only encourage them to share valuable feedback, questions, and concerns, but you also incentivize the affiliates to promote your products and services and cultivate a stronger foundation for driving affiliate-based revenue
However, sending updates to many affiliates takes too much time and effort. You have to personalize each email with the affiliate's contact details and send the email manually to each affiliate.
The great news is that email outreach tools like Hexospark streamline this process, allowing anyone to create outreach campaigns and send hyper-personalized emails to each recipient in seconds.
In this article, we will dive deeper into the main benefits that email outreach tools like Hexospark offer, showing how Hexospark can be used to send affiliate program email updates at scale, saving precious time and energy!
Benefits of using email outreach tools for sending affiliate program email updates at scale
Ability to send many recipients at once
Hexospark simplifies the process of sending updates to a large number of affiliates simultaneously, ensuring that affiliate program managers save time while maintaining consistent communication with their network.
Tailored messaging for affiliate engagement
Hexospark's personalization features allow users to infuse a personal touch into their affiliate program email updates. This tool enables customization of content for individual affiliates, addressing them by name and incorporating personalized elements to enhance engagement.
Open/click tracking for informed strategies
With Hexospark, affiliate program managers can monitor which affiliates have opened emails and clicked on links. This open/click tracking feature not only provides insights into affiliate actions but also allows data-driven adjustments to optimize communication strategies.
Automated follow-ups for better engagement
Hexospark allows anyone to schedule automated follow-up emails. This means affiliate program managers can tailor sequences based on affiliate interactions. For example, an automated follow-up can be added if an affiliate opens the initial email but doesn't respond, ensuring persistent engagement and increasing the chances of valuable feedback.
Centralized affiliate management with built-in CRM
Hexospark includes a built-in CRM system, serving as a central hub for managing affiliate statuses, leads, and interactions. This feature ensures that all affiliate details and communication history are organized in one accessible place, simplifying affiliate communication management.
Time-saving solutions for efficiency
By automating affiliate program email updates, Hexospark saves significant time and effort for program managers. The platform's automated processes, centralized communication management, and efficient tracking features allow managers to concentrate on core activities, improving the campaign's productivity.
How to send affiliate program email updates at scale with Hexospark
Here's a guide on launching your first affiliate program email update campaign using Hexospark:
Step 1: Start your campaign
Access the Hexospark dashboard and start a new campaign by clicking the "New" button.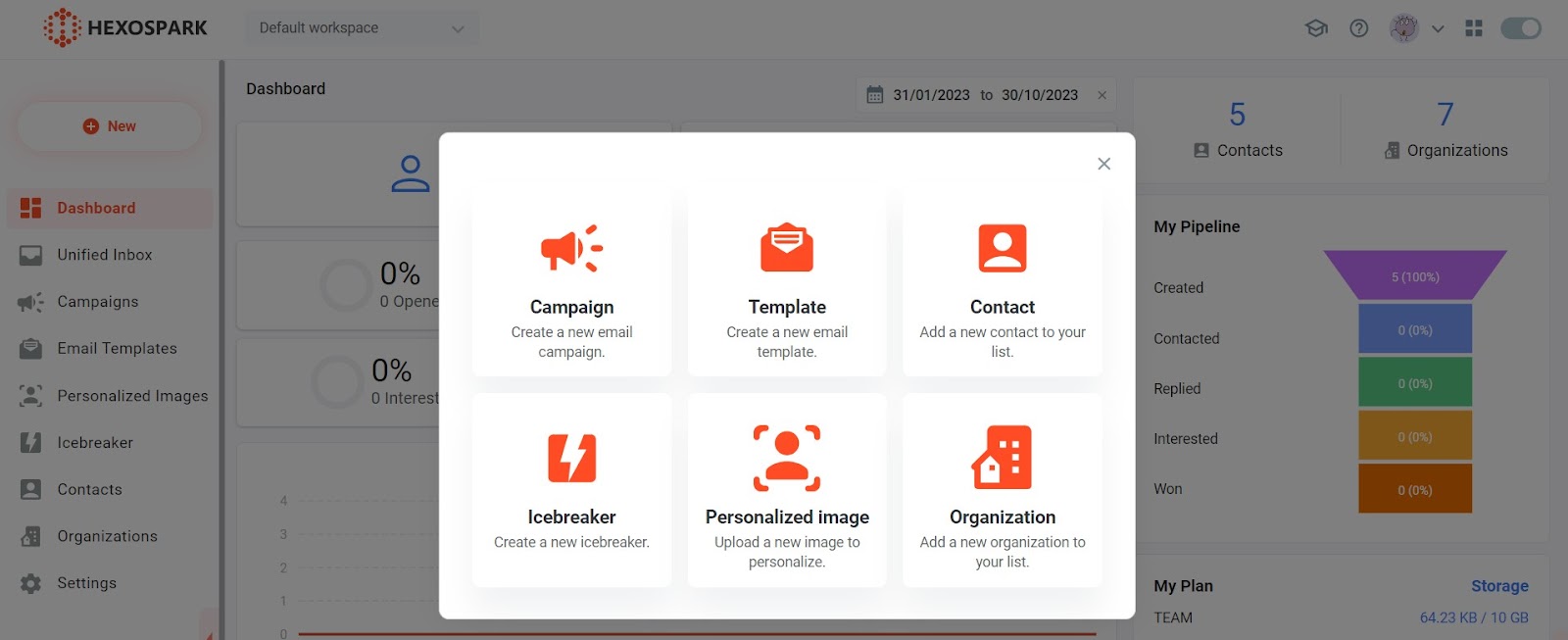 Step 2: Select your recipients
Incorporate your affiliate contacts into the campaign, either by importing saved contacts or uploading a new CSV file. Enjoy the flexibility to expand your contact list even after the campaign has started.
The great feature of Hexospark allows you to create more than one outreach campaign for various affiliates by segmenting the contact list based on specific goals.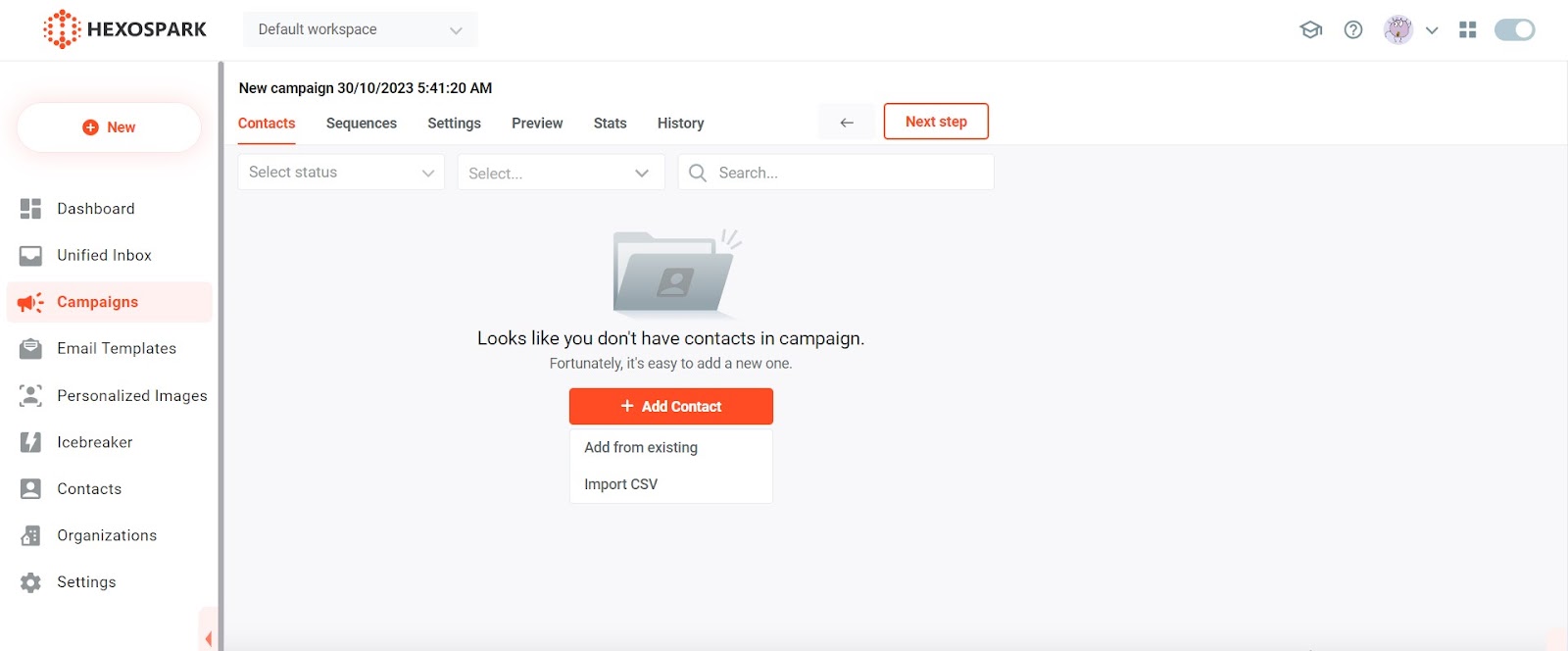 Step 3: Customize email sequences
Navigate to the "Sequences" section to tailor your affiliate program email updates. Hexospark's personalization options allow you to include specific details from your CRM, providing a personalized touch for each affiliate.

Step 4: Adjust campaign settings
Customize your campaign preferences. Set your reference timezone and choose the most effective outreach dates. Integrate your email account in seconds; Hexospark supports major business email providers, including G-suite and SMTP-based options. Enhance outreach potential by rotating through different email accounts.

Step 5: Review email content
Click "Next Step" to preview your email and ensure your message is error-free and ready for delivery.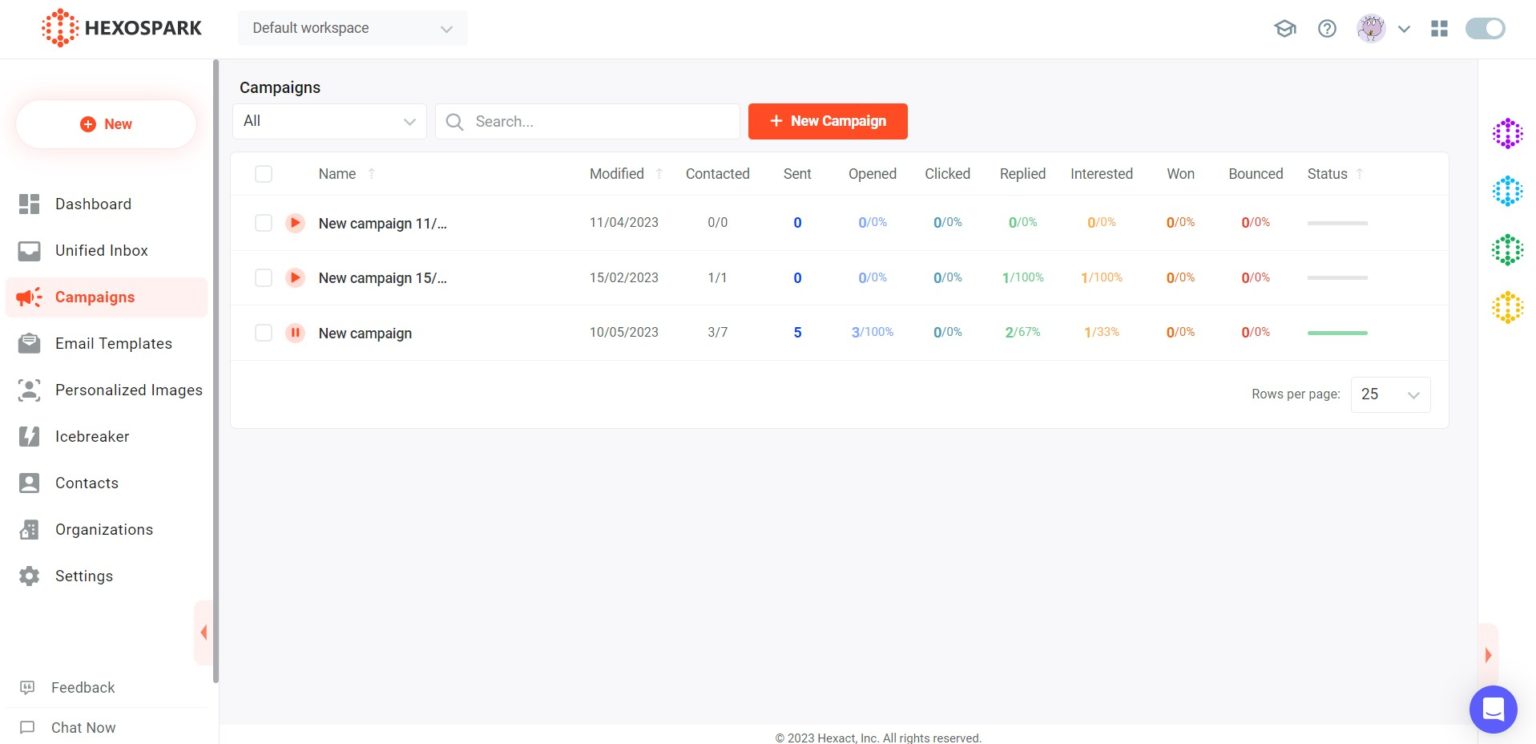 Step 6: Launch your campaign
Once all details are in place, click "Save and Run" to launch your first affiliate program email update campaign.
Step 7: Monitor and engage
Track your campaign's performance with detailed statistics. Keep a close eye on open rates and responses. View and respond to all replies directly within the platform, adopting a centralized approach to manage affiliate interactions effectively.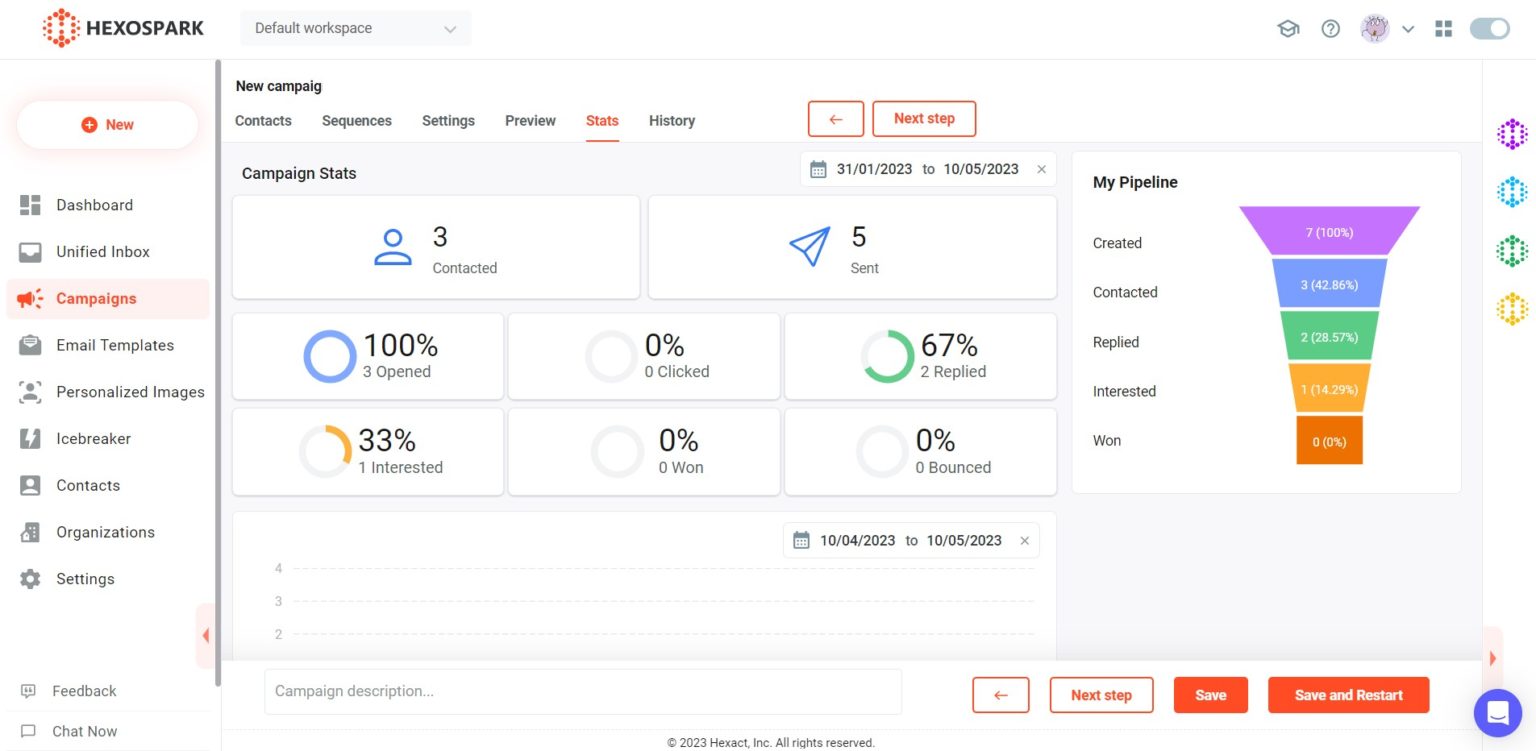 By following these steps, you can send affiliate program email updates at scale, using the features of Hexospark for personalized, efficient, and centralized communication with your affiliate network.
---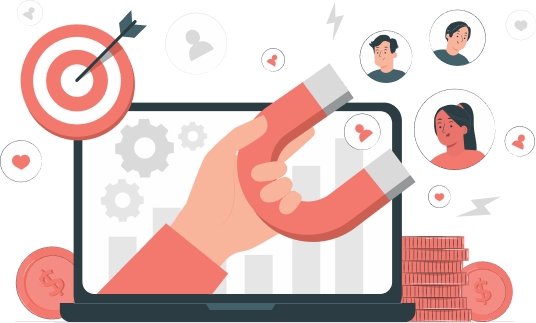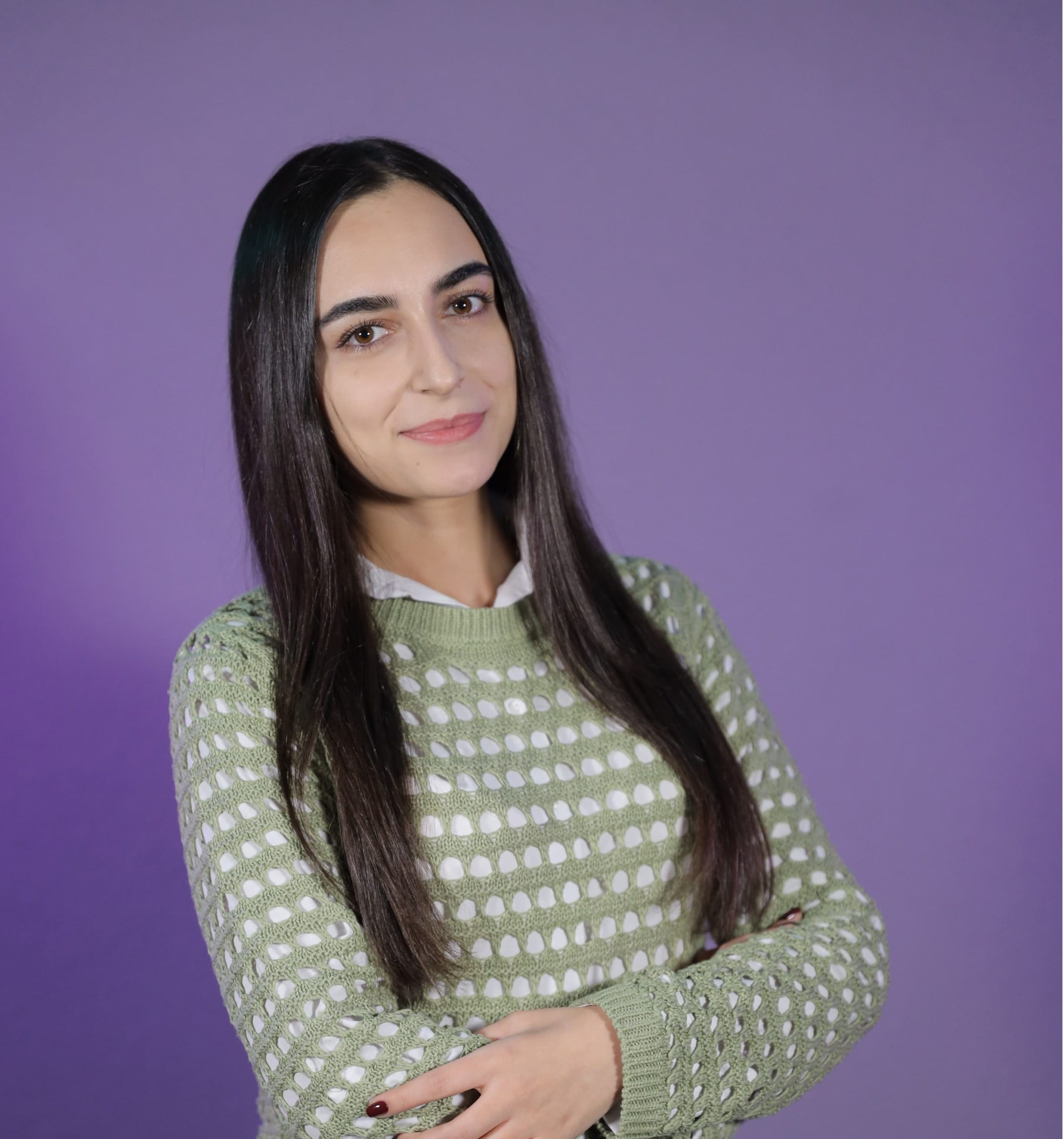 Content Writer | Marketing Specialist
Experienced in writing SaaS and marketing content, helps customers to easily perform web scrapings, automate time-consuming tasks and be informed about latest tech trends with step-by-step tutorials and insider articles.
Follow me on Linkedin