Linkedin is the largest professional networking platform with over 875 million users from over 200 countries and territories. It opens up exciting economic opportunities for each of its members being the fastest-growing B2B network in the world.
As a result, 80% leads come from Linkedin is where you can find a ton of lead-generation opportunities or just increase your authority and reach.
The formula of LinkedIn outreach is simple: build your page, find the right connections, introduce yourself, and add value.
In this article, we have highlighted some pro tips you can use to develop your brilliant Linkedin outreach.
What is Linkedin Outreach?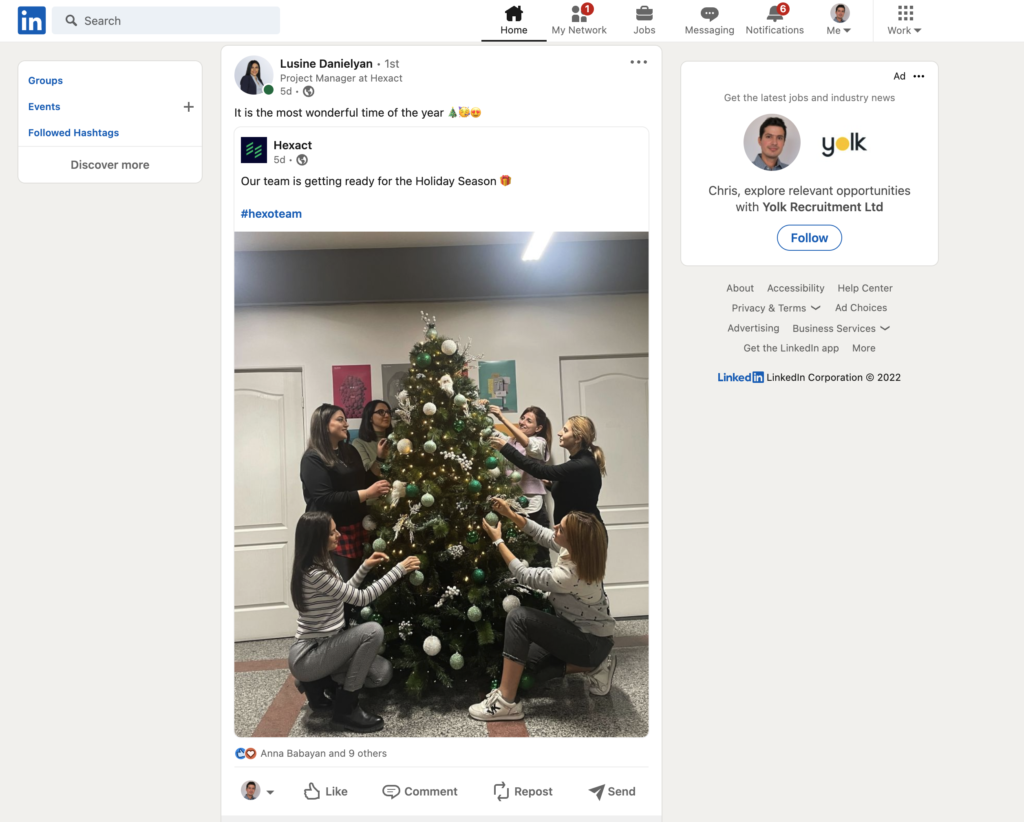 Simply put, Linkedin outreach is the process of connecting with potential clients, partners and media through Linkedin.
It is significantly different from inbound marketing: no need to wait for the leads to come to you, go and get them.
Moreover, you can use this type of outreach for increasing your brand awareness, recruiting professionals to your company, and learning more about your industry.
Set Up And Warm Up Your Linkedin Account

To get started with your Linkedin outreach you need to have a well-designed business page and personal profile.
To set up a business page, you, first, need to have a personal Linkedin account, active for at least a week.
Your page is now ready to connect to your future business partners and customers. To warm up your account, invite your personal contacts and the contacts of others.
Identify Your Target Audience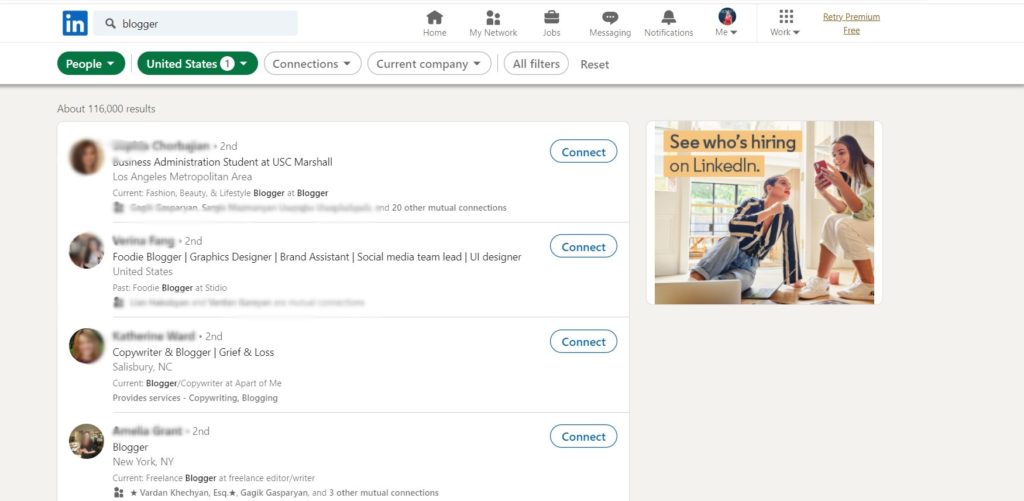 Successful LinkedIn outreach is not one that goes out to everyone, but one that hits the right audience.
So, once you have your business account, it's time to find out who you need to reach.
The most important thing here is narrowing your prospects' pool by figuring out your ICP.
The next step is detecting the key decision-makers of each company from your targeted audience.
Once you have identified who exactly you need to reach, use the LinkedIn search to go and connect with them.
However, you need to use some techniques to narrow down the search results. For example:
Use the "Advanced search" option.
Filter the results by geolocation, company size, job title, etc.
Use the keywords that best describe your targeted audience.
For a deeper search, you can use Linkedin Sales Navigator. 
Pay attention to the number of connections you set up within a day. It is recommended to send up to 10 connection requests per day for the 1st week, and 15 for the 2nd, and when you reached 1000+ connections, you can send up to 30 requests per day.
Build your network and engage with others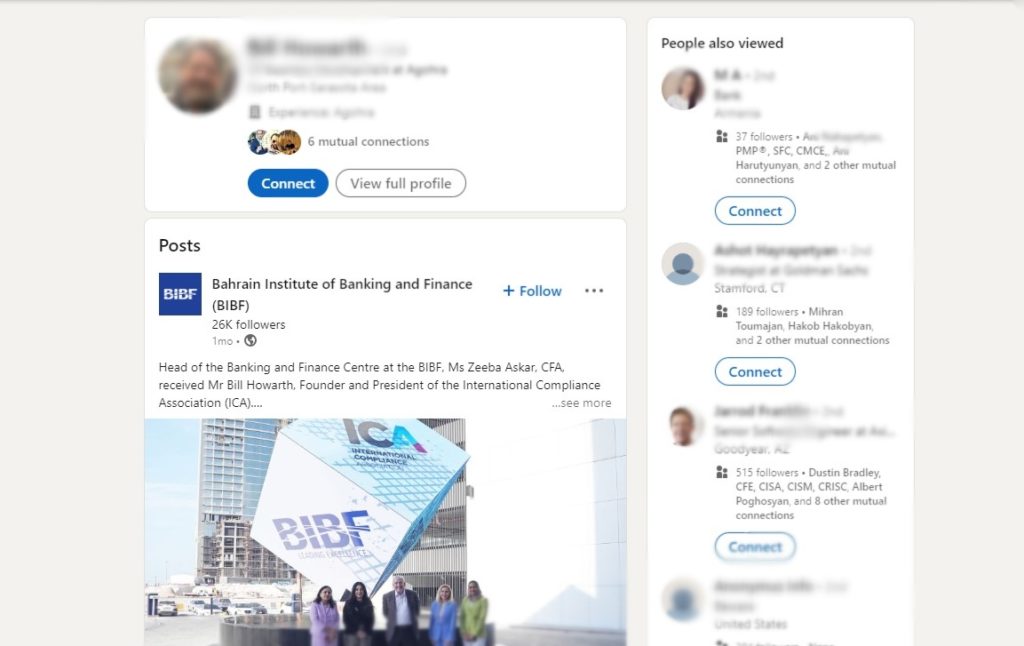 Successful LinkedIn outreach is not just about pitching your products and services to others.
Instead, you want to focus on first building relationships. Start following potential prospects, engage with their content, add them to your network, and add value above all.
Then once you have something which can be a win-win for both, tap into email and LinkedIn messaging to get in touch.
Automate the LinkedIn Outreach process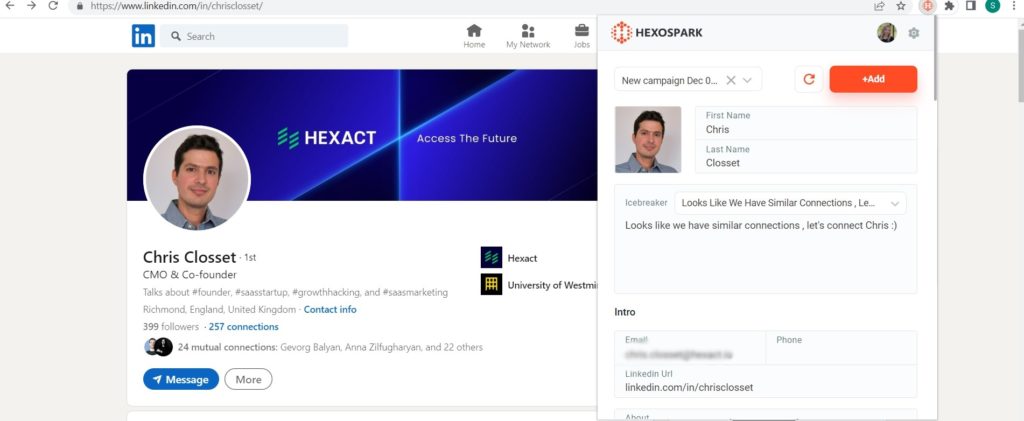 Finding and saving contacts manually from Linkedin is extremely time-consuming…
You need to copy-paste information about each lead from Linkedin to your CRM system, use 3rd party services to guess emails and add prospects manually to an email outreach platform.
The good news is that Hexospark has a browser extension for Chrome and Firefox, providing convenient 1-click lead capture from LinkedIn right into the Hexospark CRM and email campaigns.
All you need to do is navigating to any LinkeIn profile and click the Hexospark browser extension icon. Hexospark will instantly capture your lead data available on the profile, including name, email, position, activity, experience, education, skills, volunteering, licenses, and certifications.
You can learn more about how to use the extension here.
Personalize, Personalize, Personalize!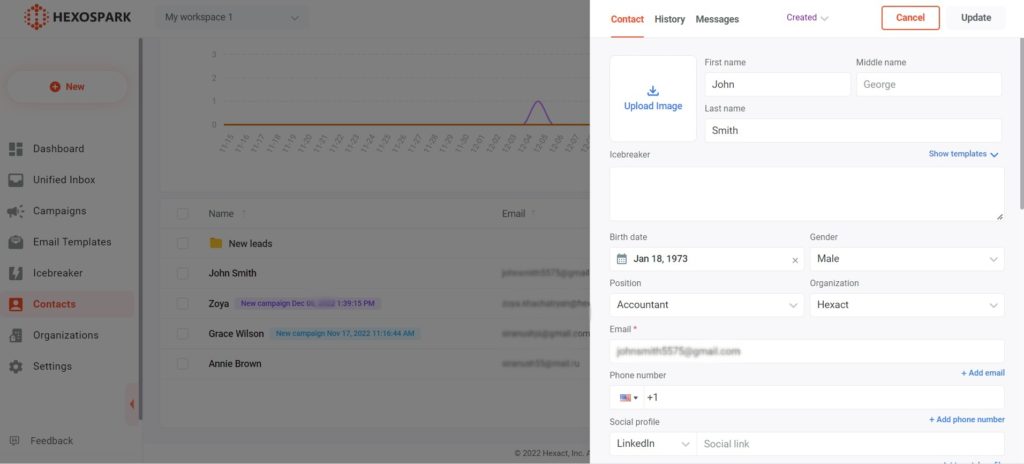 So, after targeting your leads and adding them to your CRM system, you can start contacting them via email or directly via Linkedin.
To increase your chances to be noticed by your leads and to get replies from them, you need to send out hyper-personalized messages.
People avoid robotic conversations, hence your automated messages will stay unopened and ignored by the recipients.
To avoid this, personalize your messages. You can start with an appropriate icebreaker to start meaningful conversations.
Don't forget to address your lead by name. Furthermore, you should mention the company name, the exact job title, the set of skills, etc.
Knowing more about your lead increases your chances of getting accepted on LinkedIn and converting them into customers.
Send Follow-Up Messages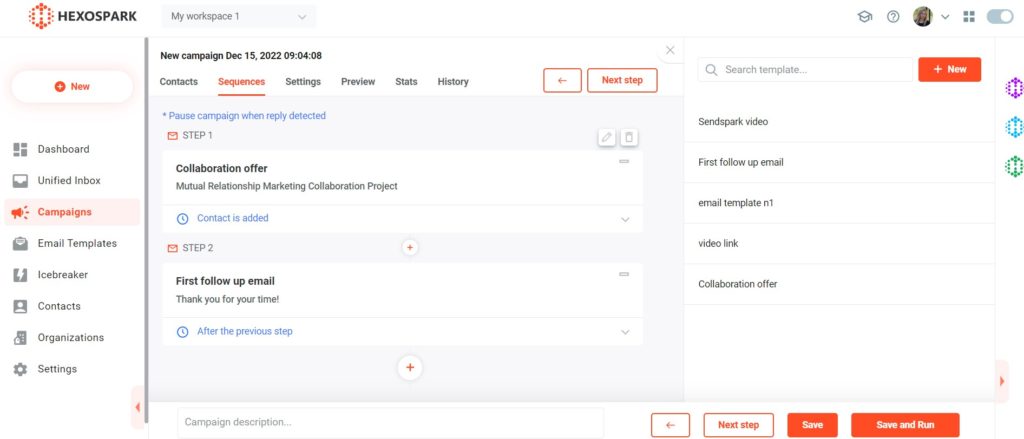 Then, chances that you will get many replies from the first attempt are not high. So, be prepared to follow up on your leads.
The first rule for a follow-up message is to keep it short. Generally, it is acceptable to send 4 follow-up messages over approximately 2 months. Ideally, you can send your first follow-up message in 3-4 days or in a week. If don't get any response after several follow-ups, you better move on.
Bottom Line
Linkedin serves as a true goldmine for lead generation and business promotion.
In this short article, we guided you through the most essential steps to perform brilliant Linkedin outreach.
Now you know how and where to find leads at the drop of a hat.
It's time to put all these tips into action!
---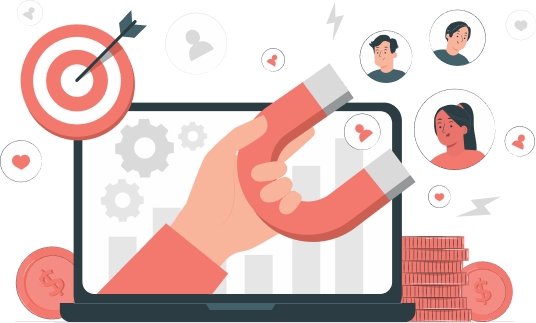 Marketing Specialist | Content Writer
Experienced in SaaS content writing, helps customers to automate time-consuming tasks and solve complex scraping cases with step-by-step tutorials and in depth-articles.
Follow me on Linkedin for more SaaS content