Successful salespeople and entrepreneurs share a common hobby – reading books. Despite technological advancements, reading remains one of the best sources for acquiring new skills.
If you aspire to become a thriving salesperson or desire to grow your business, it's time to pick up the best sales books of all time and learn from the most influential sales leaders in the industry.
To get you started on your journey to success, we have meticulously compiled a list of the 10 best sales books you can get your hands on. Our list includes key quotes from the books to provide you with inspiration and insights that will help you sharpen your skills and enhance your performance.
Investing time in reading these books will not only improve your sales game but also open doors to new possibilities and opportunities. Don't let the chance to learn from the best slip away – grab these books today and take your sales game to the next level!
1. "Smart Calling: Eliminate the Fear, Failure, and Rejection from Cold Calling" by Art Sobczak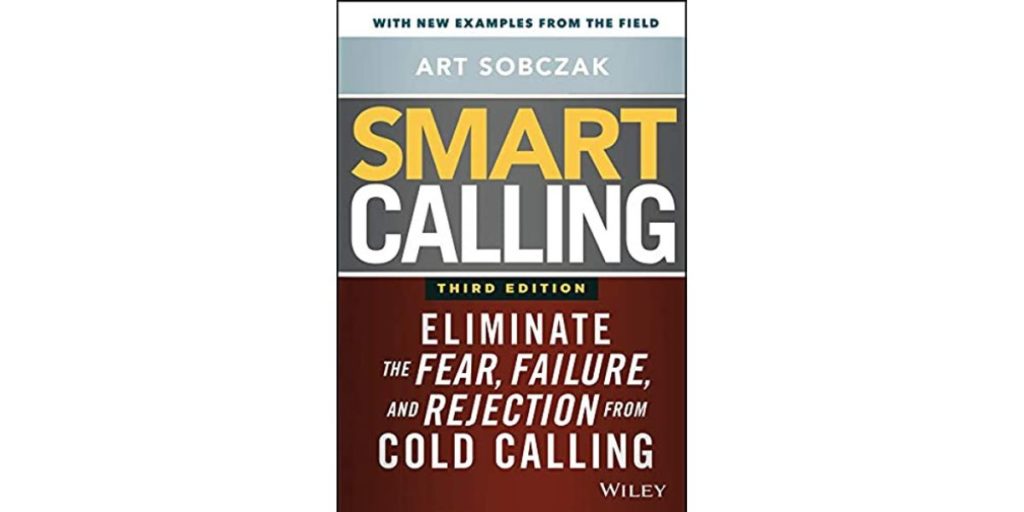 If you're looking for a step-by-step guide to cold calling, then this book will be a perfect choice. It will teach you how to cold call using practical tips and strategies that will give you the desired results.
The book emphasizes the importance of building a relationship with the prospect and concentrating on providing value rather than a simple and quick call.
Key quote: "The purpose of a cold call is not to make a sale, but to make a friend. You want to engage the prospect in a conversation and learn about them and their business. By doing so, you'll be able to determine whether or not your product or service is a good fit for them. The goal is to establish a relationship built on trust and mutual respect".
2. "To Sell is Human: The Surprising Truth About Moving Others" by Daniel H. Pink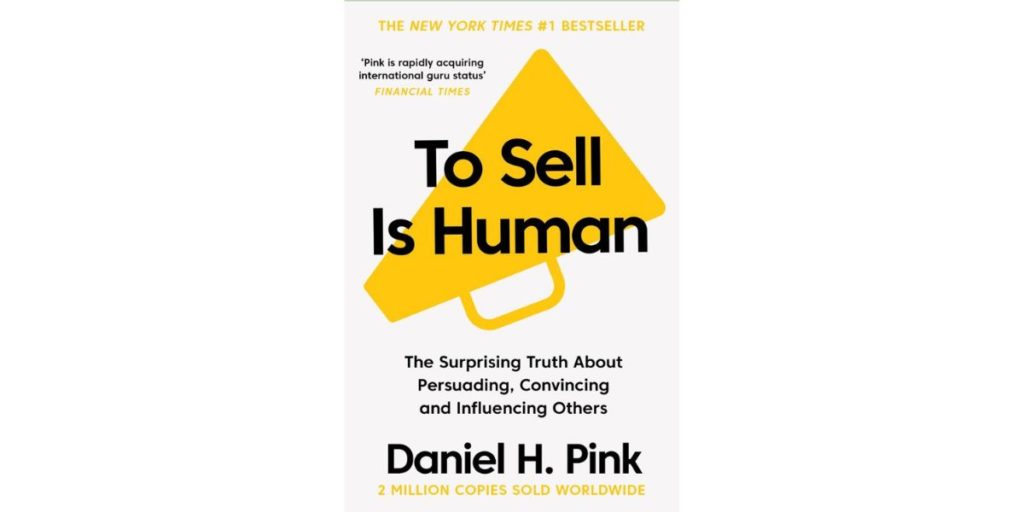 This book breaks all the stereotypes that one might have about traditional sales models and approaches the existing models with new perspectives. Pink mentions that selling is a basic aspect of human behavior whether we realize it or not.
The great thing about this book is that Pink offers research-based insights into what motivates people to buy and how to effectively influence others without resorting to manipulative tactics or hard-sell techniques.
He also offers strategies that you can use to motivate people to buy without implementing any manipulative tactics.
Key quote: "Today, you don't have to be a white-collar worker to sell something. You don't even have to be in business. Whether we're entrepreneurs persuading funders, employees pitching colleagues, or parents and teachers cajoling kids, we spend our days trying to move others."
3. "Influence: The Psychology of Persuasion" by Robert Cialdini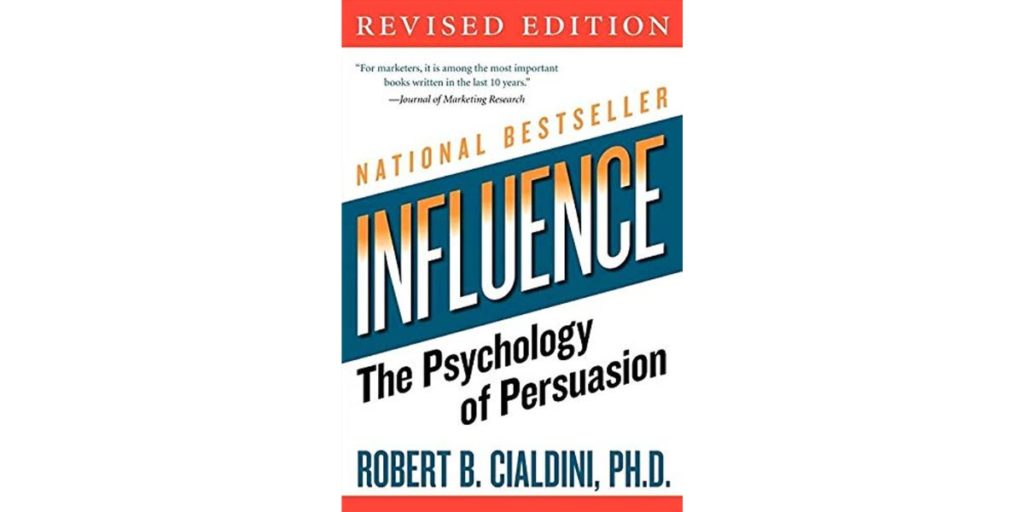 This book discovers the principles of persuasion and how they can be applied to influence others and drive sales. The author highlights the 6 main principles of persuasion, which are social proof, authority, reciprocity, scarcity, liking, and commitment, and offers practical strategies for leveraging these principles to increase sales and influence others.
Key quote: "The key to persuasion is softening people up and breaking them down. You want to find moments when you can provide them with a small success and get them to agree with you, even if it's just a small agreement. Once you've got them nodding along, it's easier to get them to say yes to your bigger requests".
4. "The Sales Acceleration Formula: Using Data, Technology, and Inbound Selling to go from $0 to $100 Million" by Mark Roberge.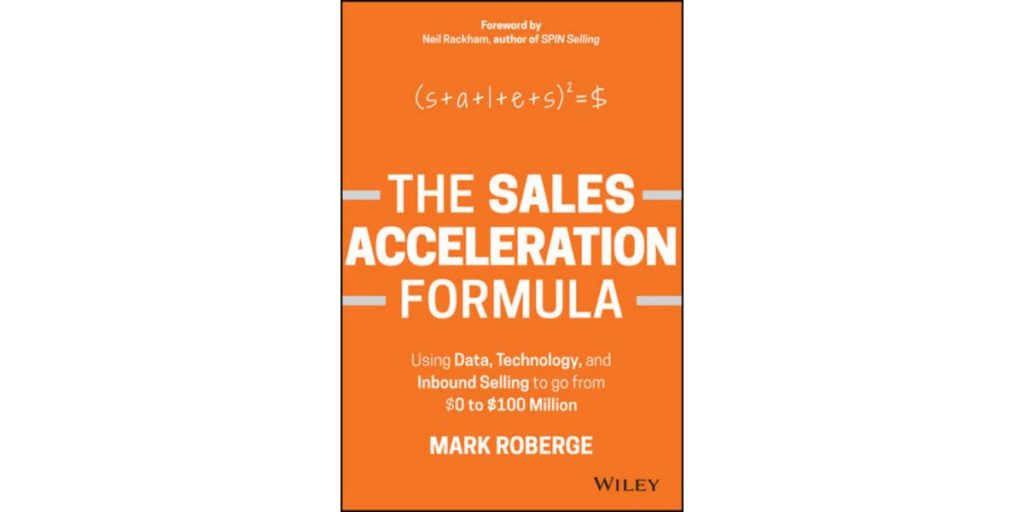 The author wrote about a data-driven approach to building and improving a successful SaaS sales team, based on his own experience as he was a sales hire and Chief Revenue Officer at HubSpot. The latter is one of the leading SaaS companies.
The book perfectly describes how one can use data to optimize the cycles of sales, from lead generation to closing deals.
Roberge also highlights the importance of well-structured teams and mentions how you can build one by hiring the right employees and developing a sales culture.
Key quote: "The most successful salespeople are not the ones who talk the most, but the ones who ask the best questions. They understand their prospects' pain points and priorities, and use that knowledge to tailor their pitch and provide value."
5. "How to Win Friends and Influence People" by Dale Carnegie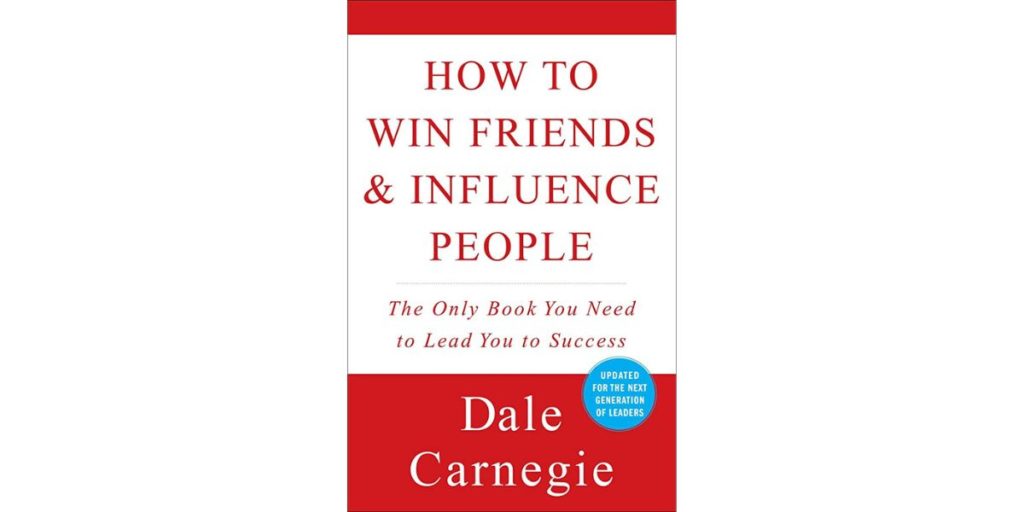 This is one of the best sales books of all time that was first published in 1936. It has sold millions of copies and has been translated into many languages. Dale Carnegie describes how one can communicate with others effectively and persuade others with the help of rapport.
Carnegie was a salesperson and trainer, so the book is based on his years of experience and real-world examples. He covered a wide range of topics in his book- effective communication, building trust, active listening, and many more. He shows how important it is to find common ground with other people and how to persuade them easily.
Key quote: "When we are right, let's try to win people gently and tactfully to our way of thinking, and when we are wrong, and that will be surprisingly often, let's admit our mistakes quickly and with enthusiasm. Not only will this technique produce astonishing results, but it is a much more enjoyable way to live."
6. "Pitch Anything: An Innovative Method for Presenting, Persuading, and Winning the Deal" by Oren Klaff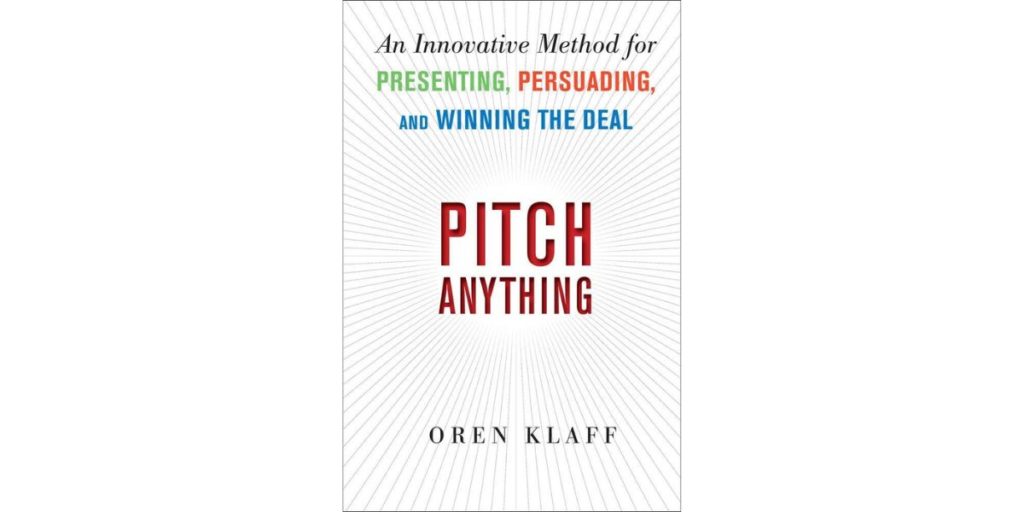 When it was first published in 2011, "Pitch Anything" has become a popular resource for salespeople looking to improve their pitch delivery and win more deals. The book presents an innovative method for structuring and delivering sales pitches, based on Klaff's years of experience as a dealmaker and venture capitalist.
Oren Flaff shows how a great pitch can build your career and highlights the points that any great pitch should have:
🔸 Telling the story
🔸 Intriguing the listener
🔸 Offering a reward
🔸 Getting a decision
Key quote: "By framing your pitch as a 'big idea,' you can tap into the primal needs and desires of your audience and make them see your product as something they can't live without. A big idea has emotional power, and it can create a sense of urgency and excitement that can propel your pitch forward and help you win the deal."
7. "Emotional Intelligence for Sales Success: Connect with Customers and Get Results" by Colleen Stanley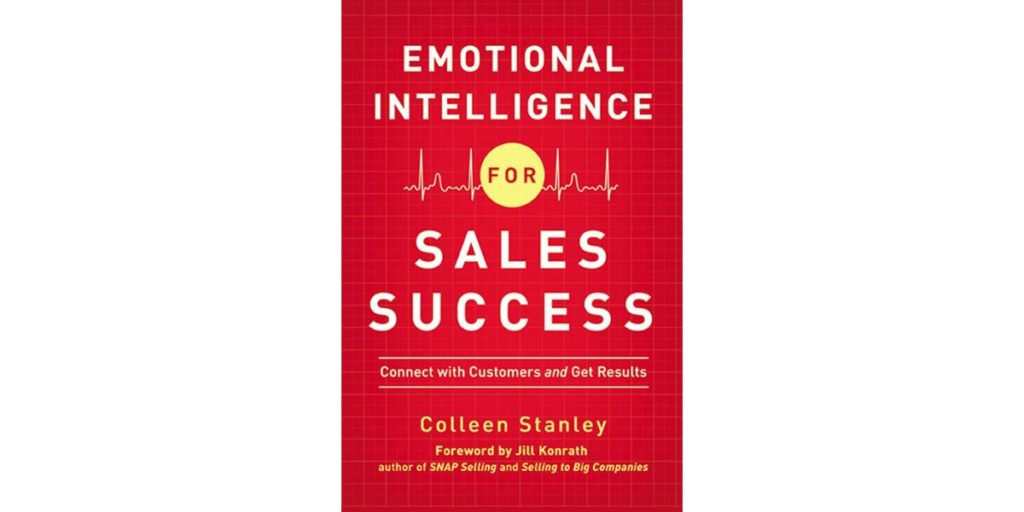 After reading this book, you'll know how to use emotional intelligence in order to make efficient sales. You will learn the most effective strategies and techniques that will help you improve your sales skills and the way you interact with your potential customers.
The author has more than 25 years of experience in sales, marketing, and management. She shares the experience she's gained during these years helping the readers learn to communicate better with their customers and close more sales as a sales manager.
Key quote: "Sales success is not about having the perfect product or service. It's about the relationships you build with customers. When you take the time to truly connect with people on an emotional level, you create a level of trust and loyalty that can't be matched by any product or service alone."
8. "Zig Ziglar's Secrets of Closing the Sale: For Anyone Who Must Get Others to Say Yes!" by Zig Ziglar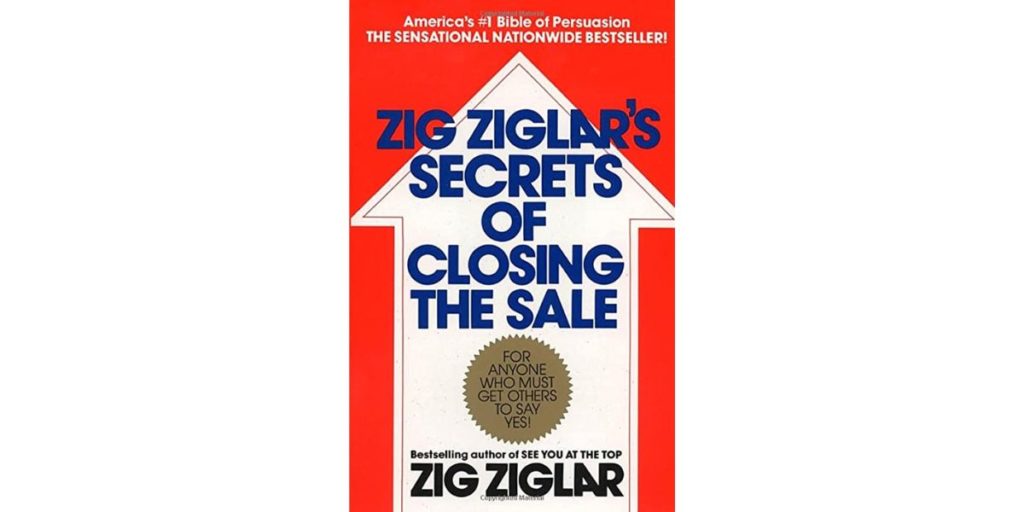 Zig Ziglar's Secrets of Closing the Sale is one of the best sales books that provides practical tips about sales processes. It describes 100 different ways to close the deals depending on various situations. It also includes 700 questions that you can use with prospects.
In this book, you can also find pieces of advice from about 100 salespeople in America.
Key quote: "Every sale has five basic obstacles: no need, no money, no hurry, no desire, no trust. A successful salesperson knows how to overcome all five."
9. "The Little Red Book of Selling" by Jeffrey Gitomer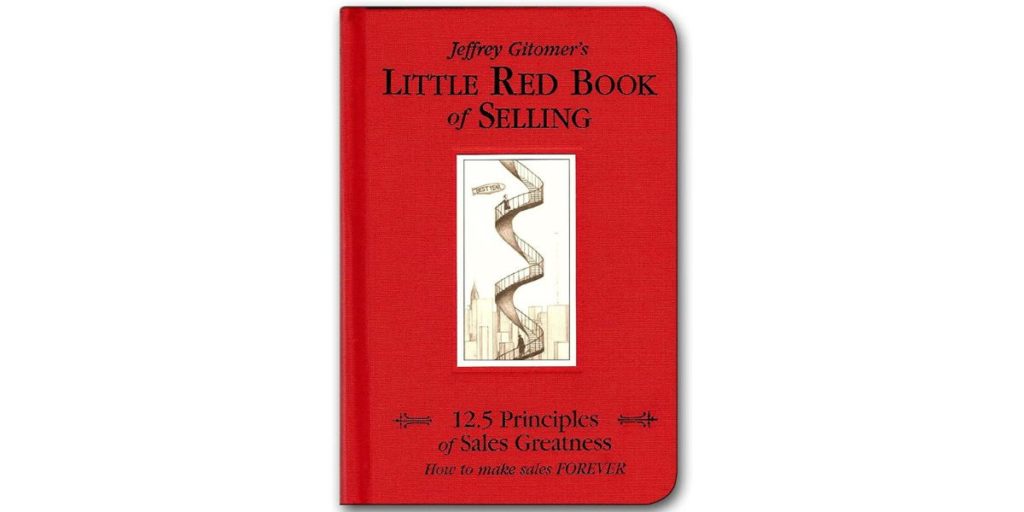 The Little Red Book of Selling is a popular classic sales book that provides readers with valuable insights and techniques to sell more efficiently and effectively. The book is a treasure trove of ideas and inspiration that can help readers improve their sales skills and succeed in their sales careers.
Authored by Jeffrey Gitomer, a renowned American author, speaker, and business trainer, the book covers various advanced selling strategies, including sales cycles and different sales techniques.
One of the key benefits of reading this sales book is that it offers practical advice on how to qualify prospects and achieve sales goals. The book provides readers with techniques to be more persuasive and influential during sales conversations, making it a valuable resource for anyone looking to improve their sales skills.
Key quote: "Salespeople who ask good questions and listen to the answers have the key to the kingdom. They have the power to uncover what's really going on with their customers, and then they can use that information to make a connection, build rapport, and create a relationship that lasts. People buy from people they like and trust, and there's no better way to build trust than by showing a genuine interest in someone else and what they have to say."
10. "Mindset: The New Psychology of Success" by Carol Dweck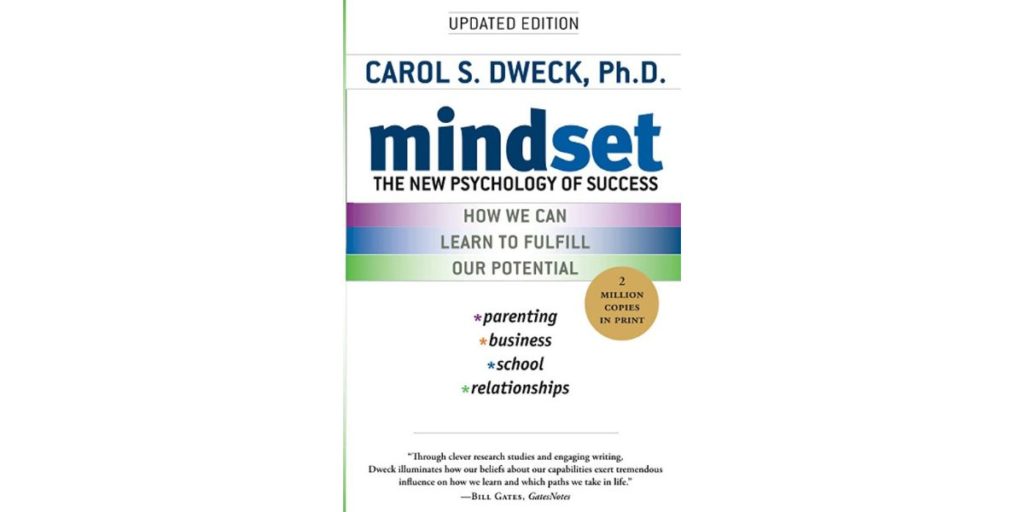 This book will give you a better understanding of why some sales representatives are more successful than others. It's a great inspiration for business owners and shows them how to grow their products effectively.
Key quote: "Picture your brain forming new connections as you meet the challenge and learn. Keep on going. Just the fact that you're trying will help you develop a growth mindset. In time, you'll find that you're comfortable with challenges and that you can learn and grow, no matter what comes your way."
---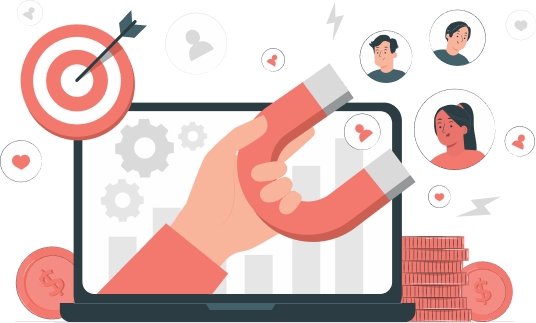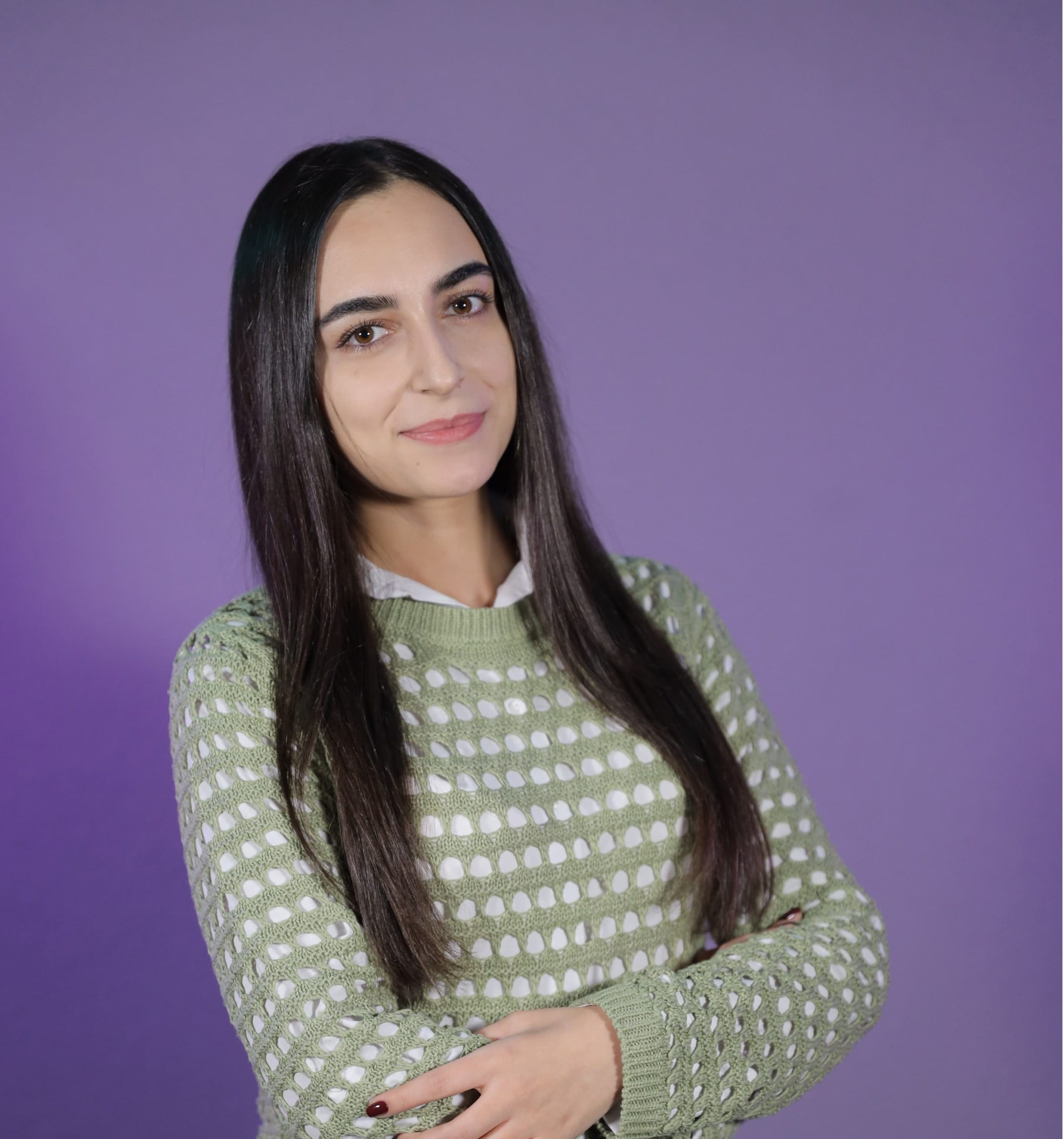 Content Writer | Marketing Specialist
Experienced in writing SaaS and marketing content, helps customers to easily perform web scrapings, automate time-consuming tasks and be informed about latest tech trends with step-by-step tutorials and insider articles.
Follow me on Linkedin